Northern Plains Music Festival
Dickinson State University's music program will host the 64th Annual Northern Plains Music Festival November 12-13, 2021. This festival features auditioned musicians from more than 25 different high schools in North Dakota, Montana, and South Dakota. The Northern Plains Music Festival consists of three different musical groups: Mixed Honor Choir, Treble Choir and Honor Band.
In addition to rehearsals, high school music directors will be able to attend several workshops for continuing education credit.
Northern Plains Guest Conductors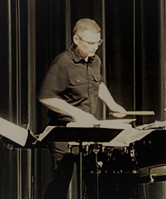 Dr. Brian Holder is an Assistant Professor of Music at Dickinson State University. He directs the Concert Band and Pep Band, as well as teaching courses in percussion, music education, music history, and more. Dr. Holder has a Bachelor of Music in Music Education degree from the University of Dayton, and both a Master of Music in Percussion Performance and Doctor of Philosophy in Musicology degree from the University of Florida.
Dr. Holder has previously taught at Santa Fe College and the University of Florida, has taught primary and secondary music in the Dakotas, and has been involved with many professional and civic groups. He is published in the NACWPI Journal, Tempo, Percussive Notes, Notes, the Journal of the International Association for the Study of Popular Music, and American Music. Dr. Holder is the North Dakota chapter president of the Percussive Arts Society, and performs with the group Dakota Jazz.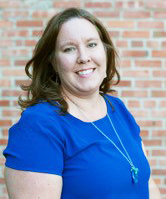 Veronica (Roni) Turner, originally from northern Montana, earned the B.M. in vocal performance at the University of Denver and the M.M. at the University of Montana. She is has completed the coursework for a D.M.A. in vocal performance at the University of Nebraska-Lincoln. For the past eight years, Turner has taught applied voice, Diction for Singers, Introduction to Music, and Music Fundamentals at Casper College in Casper, WY. Prior to arriving in WY, Turner taught at Fort Lewis College in Durango, Colorado and served as the visiting instructor of voice and music theory. During her time in Durango, she was also the co-director of choirs at the First United Methodist Church with her husband. Prior to her time in Colorado, she served as an adjunct voice instructor at Concordia College in Seward, Nebraska, and staff accompanist at Doane College in Crete, Nebraska. She has been featured as a soprano soloist in Mozart's Requiem, Vaughan Williams' Dona Nobis Pacem, Schubert's Mass in G, Haydn's Missa Solemnis, and Brahms Ein Deutsches Requiem. She is also a frequent performer with Opera Wyoming, as well as solo recitalist in Colorado, Montana, Nebraska, Wyoming, and Germany. She is a past music director at St. Francis Xavier Church in Missoula, MT and a current musician in her home parish in WY. She currently lives in Casper with her husband and fellow CC music department faculty member Joshua Mietz and their adorable toddler Turner.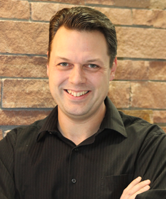 Dr. Zachary Vreeman has been the Director of Choral Activities at Casper College since 2013, where he conducts Chamber Singers, Collegiate Chorale, and the Contemporary Singers, and teaches courses Music History and Education. His choirs are consistently prized for their musical sensitivity and close attention to text, a focus that he derives partly from his scholarship into the life and music of Randall Thompson. Dr. Vreeman is also immediate past-president of Wyoming ACDA, holds two degrees from Dordt University in Sioux Center, Iowa, and completed his doctoral work at the University of Nebraska—Lincoln where he studied with Peter Eklund and Therees Hibbard. Dr. Vreeman has also sung with several professional chamber choirs, currently with the Colorado Bach Ensemble and Skyline Singers. In 2016 he founded the Wyoming Choral Arts Ensemble in Casper. When not conducting, teaching, and singing, he enjoys spending as much time as possible at home with his wife and six children.