Making an Appointment
Our Tutors
At Dickinson State, we believe you should have access to the academic support and resources you need to succeed on campus. The Tutoring Center employs tutors to assist you in reaching your academic goals.
All of our tutors are trained according to College Reading & Learning Association (CRLA) standards. CRLA is an organization devoted to excellence in tutoring and mentoring at the college level.
For more information, please contact the Tutoring Center at 701-483-2122 or by email at dsu.tutoringcenter@dickinsonstate.edu.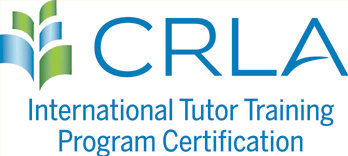 Becoming a Tutor
The Tutoring Center at Dickinson State offers flexible hours, competitive pay and training for students who work as peer tutors.
Ready to Apply?
Do you enjoy helping others? Do you like to explore subjects with others that you enjoy personally? Becoming a tutor may be the perfect fit for you! Working as a mentor or tutor is an incredibly rewarding experience. The Tutoring Center at DSU offers flexible hours and competitive pay.
Tutor Qualifications
Tutors must have and maintain a GPA of 3.25 or better
Tutors may apply to tutor in any subject in which they've earned a grade of an "A" or a "B"
Tutors must be able to commit one to two hours per week to obtaining their CRLA Level I certification during their first semester at the center
Tutors must obtain one reference from a faculty member in the subject in which the student would like to tutor. If a student would like to tutor in multiple subject areas students should obtain recommendation from a professor in each subject area. View the Faculty Reference Form.