Warning
: SimpleXMLElement::xpath(): Invalid predicate in
C:\inetpub\wwwroot\clients\dickinsonstate.oudeve.com\_resources\dmc\php\_core\class.dmc.php
on line
132
Warning
: count(): Parameter must be an array or an object that implements Countable in
C:\inetpub\wwwroot\clients\dickinsonstate.oudeve.com\_resources\dmc\php\_core\class.dmc.php
on line
132
Warning
: SimpleXMLElement::xpath(): Invalid predicate in
C:\inetpub\wwwroot\clients\dickinsonstate.oudeve.com\_resources\dmc\php\_core\class.dmc.php
on line
132
Warning
: count(): Parameter must be an array or an object that implements Countable in
C:\inetpub\wwwroot\clients\dickinsonstate.oudeve.com\_resources\dmc\php\_core\class.dmc.php
on line
132
Warning
: SimpleXMLElement::xpath(): Invalid predicate in
C:\inetpub\wwwroot\clients\dickinsonstate.oudeve.com\_resources\dmc\php\_core\class.dmc.php
on line
132
Warning
: count(): Parameter must be an array or an object that implements Countable in
C:\inetpub\wwwroot\clients\dickinsonstate.oudeve.com\_resources\dmc\php\_core\class.dmc.php
on line
132
Warning
: SimpleXMLElement::xpath(): Invalid predicate in
C:\inetpub\wwwroot\clients\dickinsonstate.oudeve.com\_resources\dmc\php\_core\class.dmc.php
on line
132
Warning
: count(): Parameter must be an array or an object that implements Countable in
C:\inetpub\wwwroot\clients\dickinsonstate.oudeve.com\_resources\dmc\php\_core\class.dmc.php
on line
132
Warning
: SimpleXMLElement::xpath(): Invalid predicate in
C:\inetpub\wwwroot\clients\dickinsonstate.oudeve.com\_resources\dmc\php\_core\class.dmc.php
on line
132
Warning
: count(): Parameter must be an array or an object that implements Countable in
C:\inetpub\wwwroot\clients\dickinsonstate.oudeve.com\_resources\dmc\php\_core\class.dmc.php
on line
132
Warning
: SimpleXMLElement::xpath(): Invalid predicate in
C:\inetpub\wwwroot\clients\dickinsonstate.oudeve.com\_resources\dmc\php\_core\class.dmc.php
on line
132
Warning
: count(): Parameter must be an array or an object that implements Countable in
C:\inetpub\wwwroot\clients\dickinsonstate.oudeve.com\_resources\dmc\php\_core\class.dmc.php
on line
132
Warning
: SimpleXMLElement::xpath(): Invalid predicate in
C:\inetpub\wwwroot\clients\dickinsonstate.oudeve.com\_resources\dmc\php\_core\class.dmc.php
on line
132
Warning
: count(): Parameter must be an array or an object that implements Countable in
C:\inetpub\wwwroot\clients\dickinsonstate.oudeve.com\_resources\dmc\php\_core\class.dmc.php
on line
132
Warning
: SimpleXMLElement::xpath(): Invalid predicate in
C:\inetpub\wwwroot\clients\dickinsonstate.oudeve.com\_resources\dmc\php\_core\class.dmc.php
on line
132
Warning
: count(): Parameter must be an array or an object that implements Countable in
C:\inetpub\wwwroot\clients\dickinsonstate.oudeve.com\_resources\dmc\php\_core\class.dmc.php
on line
132
Warning
: SimpleXMLElement::xpath(): Invalid predicate in
C:\inetpub\wwwroot\clients\dickinsonstate.oudeve.com\_resources\dmc\php\_core\class.dmc.php
on line
132
Warning
: count(): Parameter must be an array or an object that implements Countable in
C:\inetpub\wwwroot\clients\dickinsonstate.oudeve.com\_resources\dmc\php\_core\class.dmc.php
on line
132
Warning
: SimpleXMLElement::xpath(): Invalid predicate in
C:\inetpub\wwwroot\clients\dickinsonstate.oudeve.com\_resources\dmc\php\_core\class.dmc.php
on line
132
Warning
: count(): Parameter must be an array or an object that implements Countable in
C:\inetpub\wwwroot\clients\dickinsonstate.oudeve.com\_resources\dmc\php\_core\class.dmc.php
on line
132
Warning
: SimpleXMLElement::xpath(): Invalid predicate in
C:\inetpub\wwwroot\clients\dickinsonstate.oudeve.com\_resources\dmc\php\_core\class.dmc.php
on line
132
Warning
: count(): Parameter must be an array or an object that implements Countable in
C:\inetpub\wwwroot\clients\dickinsonstate.oudeve.com\_resources\dmc\php\_core\class.dmc.php
on line
132
Warning
: SimpleXMLElement::xpath(): Invalid predicate in
C:\inetpub\wwwroot\clients\dickinsonstate.oudeve.com\_resources\dmc\php\_core\class.dmc.php
on line
132
Warning
: count(): Parameter must be an array or an object that implements Countable in
C:\inetpub\wwwroot\clients\dickinsonstate.oudeve.com\_resources\dmc\php\_core\class.dmc.php
on line
132
Warning
: SimpleXMLElement::xpath(): Invalid predicate in
C:\inetpub\wwwroot\clients\dickinsonstate.oudeve.com\_resources\dmc\php\_core\class.dmc.php
on line
132
Warning
: count(): Parameter must be an array or an object that implements Countable in
C:\inetpub\wwwroot\clients\dickinsonstate.oudeve.com\_resources\dmc\php\_core\class.dmc.php
on line
132
Warning
: SimpleXMLElement::xpath(): Invalid predicate in
C:\inetpub\wwwroot\clients\dickinsonstate.oudeve.com\_resources\dmc\php\_core\class.dmc.php
on line
132
Warning
: count(): Parameter must be an array or an object that implements Countable in
C:\inetpub\wwwroot\clients\dickinsonstate.oudeve.com\_resources\dmc\php\_core\class.dmc.php
on line
132
Warning
: SimpleXMLElement::xpath(): Invalid predicate in
C:\inetpub\wwwroot\clients\dickinsonstate.oudeve.com\_resources\dmc\php\_core\class.dmc.php
on line
132
Warning
: count(): Parameter must be an array or an object that implements Countable in
C:\inetpub\wwwroot\clients\dickinsonstate.oudeve.com\_resources\dmc\php\_core\class.dmc.php
on line
132
Warning
: SimpleXMLElement::xpath(): Invalid predicate in
C:\inetpub\wwwroot\clients\dickinsonstate.oudeve.com\_resources\dmc\php\_core\class.dmc.php
on line
132
Warning
: count(): Parameter must be an array or an object that implements Countable in
C:\inetpub\wwwroot\clients\dickinsonstate.oudeve.com\_resources\dmc\php\_core\class.dmc.php
on line
132
Warning
: SimpleXMLElement::xpath(): Invalid predicate in
C:\inetpub\wwwroot\clients\dickinsonstate.oudeve.com\_resources\dmc\php\_core\class.dmc.php
on line
132
Warning
: count(): Parameter must be an array or an object that implements Countable in
C:\inetpub\wwwroot\clients\dickinsonstate.oudeve.com\_resources\dmc\php\_core\class.dmc.php
on line
132
Warning
: SimpleXMLElement::xpath(): Invalid predicate in
C:\inetpub\wwwroot\clients\dickinsonstate.oudeve.com\_resources\dmc\php\_core\class.dmc.php
on line
132
Warning
: count(): Parameter must be an array or an object that implements Countable in
C:\inetpub\wwwroot\clients\dickinsonstate.oudeve.com\_resources\dmc\php\_core\class.dmc.php
on line
132
Warning
: SimpleXMLElement::xpath(): Invalid predicate in
C:\inetpub\wwwroot\clients\dickinsonstate.oudeve.com\_resources\dmc\php\_core\class.dmc.php
on line
132
Warning
: count(): Parameter must be an array or an object that implements Countable in
C:\inetpub\wwwroot\clients\dickinsonstate.oudeve.com\_resources\dmc\php\_core\class.dmc.php
on line
132
Warning
: SimpleXMLElement::xpath(): Invalid predicate in
C:\inetpub\wwwroot\clients\dickinsonstate.oudeve.com\_resources\dmc\php\_core\class.dmc.php
on line
132
Warning
: count(): Parameter must be an array or an object that implements Countable in
C:\inetpub\wwwroot\clients\dickinsonstate.oudeve.com\_resources\dmc\php\_core\class.dmc.php
on line
132
Warning
: SimpleXMLElement::xpath(): Invalid predicate in
C:\inetpub\wwwroot\clients\dickinsonstate.oudeve.com\_resources\dmc\php\_core\class.dmc.php
on line
132
Warning
: count(): Parameter must be an array or an object that implements Countable in
C:\inetpub\wwwroot\clients\dickinsonstate.oudeve.com\_resources\dmc\php\_core\class.dmc.php
on line
132
Warning
: SimpleXMLElement::xpath(): Invalid predicate in
C:\inetpub\wwwroot\clients\dickinsonstate.oudeve.com\_resources\dmc\php\_core\class.dmc.php
on line
132
Warning
: count(): Parameter must be an array or an object that implements Countable in
C:\inetpub\wwwroot\clients\dickinsonstate.oudeve.com\_resources\dmc\php\_core\class.dmc.php
on line
132
Warning
: SimpleXMLElement::xpath(): Invalid predicate in
C:\inetpub\wwwroot\clients\dickinsonstate.oudeve.com\_resources\dmc\php\_core\class.dmc.php
on line
132
Warning
: count(): Parameter must be an array or an object that implements Countable in
C:\inetpub\wwwroot\clients\dickinsonstate.oudeve.com\_resources\dmc\php\_core\class.dmc.php
on line
132
Warning
: SimpleXMLElement::xpath(): Invalid predicate in
C:\inetpub\wwwroot\clients\dickinsonstate.oudeve.com\_resources\dmc\php\_core\class.dmc.php
on line
132
Warning
: count(): Parameter must be an array or an object that implements Countable in
C:\inetpub\wwwroot\clients\dickinsonstate.oudeve.com\_resources\dmc\php\_core\class.dmc.php
on line
132
Warning
: SimpleXMLElement::xpath(): Invalid predicate in
C:\inetpub\wwwroot\clients\dickinsonstate.oudeve.com\_resources\dmc\php\_core\class.dmc.php
on line
132
Warning
: count(): Parameter must be an array or an object that implements Countable in
C:\inetpub\wwwroot\clients\dickinsonstate.oudeve.com\_resources\dmc\php\_core\class.dmc.php
on line
132
Warning
: SimpleXMLElement::xpath(): Invalid predicate in
C:\inetpub\wwwroot\clients\dickinsonstate.oudeve.com\_resources\dmc\php\_core\class.dmc.php
on line
132
Warning
: count(): Parameter must be an array or an object that implements Countable in
C:\inetpub\wwwroot\clients\dickinsonstate.oudeve.com\_resources\dmc\php\_core\class.dmc.php
on line
132
Warning
: SimpleXMLElement::xpath(): Invalid predicate in
C:\inetpub\wwwroot\clients\dickinsonstate.oudeve.com\_resources\dmc\php\_core\class.dmc.php
on line
132
Warning
: count(): Parameter must be an array or an object that implements Countable in
C:\inetpub\wwwroot\clients\dickinsonstate.oudeve.com\_resources\dmc\php\_core\class.dmc.php
on line
132
Warning
: SimpleXMLElement::xpath(): Invalid predicate in
C:\inetpub\wwwroot\clients\dickinsonstate.oudeve.com\_resources\dmc\php\_core\class.dmc.php
on line
132
Warning
: count(): Parameter must be an array or an object that implements Countable in
C:\inetpub\wwwroot\clients\dickinsonstate.oudeve.com\_resources\dmc\php\_core\class.dmc.php
on line
132
Warning
: SimpleXMLElement::xpath(): Invalid predicate in
C:\inetpub\wwwroot\clients\dickinsonstate.oudeve.com\_resources\dmc\php\_core\class.dmc.php
on line
132
Warning
: count(): Parameter must be an array or an object that implements Countable in
C:\inetpub\wwwroot\clients\dickinsonstate.oudeve.com\_resources\dmc\php\_core\class.dmc.php
on line
132
Warning
: SimpleXMLElement::xpath(): Invalid predicate in
C:\inetpub\wwwroot\clients\dickinsonstate.oudeve.com\_resources\dmc\php\_core\class.dmc.php
on line
132
Warning
: count(): Parameter must be an array or an object that implements Countable in
C:\inetpub\wwwroot\clients\dickinsonstate.oudeve.com\_resources\dmc\php\_core\class.dmc.php
on line
132
Warning
: SimpleXMLElement::xpath(): Invalid predicate in
C:\inetpub\wwwroot\clients\dickinsonstate.oudeve.com\_resources\dmc\php\_core\class.dmc.php
on line
132
Warning
: count(): Parameter must be an array or an object that implements Countable in
C:\inetpub\wwwroot\clients\dickinsonstate.oudeve.com\_resources\dmc\php\_core\class.dmc.php
on line
132
Warning
: SimpleXMLElement::xpath(): Invalid predicate in
C:\inetpub\wwwroot\clients\dickinsonstate.oudeve.com\_resources\dmc\php\_core\class.dmc.php
on line
132
Warning
: count(): Parameter must be an array or an object that implements Countable in
C:\inetpub\wwwroot\clients\dickinsonstate.oudeve.com\_resources\dmc\php\_core\class.dmc.php
on line
132
Warning
: SimpleXMLElement::xpath(): Invalid predicate in
C:\inetpub\wwwroot\clients\dickinsonstate.oudeve.com\_resources\dmc\php\_core\class.dmc.php
on line
132
Warning
: count(): Parameter must be an array or an object that implements Countable in
C:\inetpub\wwwroot\clients\dickinsonstate.oudeve.com\_resources\dmc\php\_core\class.dmc.php
on line
132
Warning
: SimpleXMLElement::xpath(): Invalid predicate in
C:\inetpub\wwwroot\clients\dickinsonstate.oudeve.com\_resources\dmc\php\_core\class.dmc.php
on line
132
Warning
: count(): Parameter must be an array or an object that implements Countable in
C:\inetpub\wwwroot\clients\dickinsonstate.oudeve.com\_resources\dmc\php\_core\class.dmc.php
on line
132
Warning
: SimpleXMLElement::xpath(): Invalid predicate in
C:\inetpub\wwwroot\clients\dickinsonstate.oudeve.com\_resources\dmc\php\_core\class.dmc.php
on line
132
Warning
: count(): Parameter must be an array or an object that implements Countable in
C:\inetpub\wwwroot\clients\dickinsonstate.oudeve.com\_resources\dmc\php\_core\class.dmc.php
on line
132
Warning
: SimpleXMLElement::xpath(): Invalid predicate in
C:\inetpub\wwwroot\clients\dickinsonstate.oudeve.com\_resources\dmc\php\_core\class.dmc.php
on line
132
Warning
: count(): Parameter must be an array or an object that implements Countable in
C:\inetpub\wwwroot\clients\dickinsonstate.oudeve.com\_resources\dmc\php\_core\class.dmc.php
on line
132
Warning
: SimpleXMLElement::xpath(): Invalid predicate in
C:\inetpub\wwwroot\clients\dickinsonstate.oudeve.com\_resources\dmc\php\_core\class.dmc.php
on line
132
Warning
: count(): Parameter must be an array or an object that implements Countable in
C:\inetpub\wwwroot\clients\dickinsonstate.oudeve.com\_resources\dmc\php\_core\class.dmc.php
on line
132
Warning
: SimpleXMLElement::xpath(): Invalid predicate in
C:\inetpub\wwwroot\clients\dickinsonstate.oudeve.com\_resources\dmc\php\_core\class.dmc.php
on line
132
Warning
: count(): Parameter must be an array or an object that implements Countable in
C:\inetpub\wwwroot\clients\dickinsonstate.oudeve.com\_resources\dmc\php\_core\class.dmc.php
on line
132
Warning
: SimpleXMLElement::xpath(): Invalid predicate in
C:\inetpub\wwwroot\clients\dickinsonstate.oudeve.com\_resources\dmc\php\_core\class.dmc.php
on line
132
Warning
: count(): Parameter must be an array or an object that implements Countable in
C:\inetpub\wwwroot\clients\dickinsonstate.oudeve.com\_resources\dmc\php\_core\class.dmc.php
on line
132
Warning
: SimpleXMLElement::xpath(): Invalid predicate in
C:\inetpub\wwwroot\clients\dickinsonstate.oudeve.com\_resources\dmc\php\_core\class.dmc.php
on line
132
Warning
: count(): Parameter must be an array or an object that implements Countable in
C:\inetpub\wwwroot\clients\dickinsonstate.oudeve.com\_resources\dmc\php\_core\class.dmc.php
on line
132
Warning
: SimpleXMLElement::xpath(): Invalid predicate in
C:\inetpub\wwwroot\clients\dickinsonstate.oudeve.com\_resources\dmc\php\_core\class.dmc.php
on line
132
Warning
: count(): Parameter must be an array or an object that implements Countable in
C:\inetpub\wwwroot\clients\dickinsonstate.oudeve.com\_resources\dmc\php\_core\class.dmc.php
on line
132
Warning
: SimpleXMLElement::xpath(): Invalid predicate in
C:\inetpub\wwwroot\clients\dickinsonstate.oudeve.com\_resources\dmc\php\_core\class.dmc.php
on line
132
Warning
: count(): Parameter must be an array or an object that implements Countable in
C:\inetpub\wwwroot\clients\dickinsonstate.oudeve.com\_resources\dmc\php\_core\class.dmc.php
on line
132
Warning
: SimpleXMLElement::xpath(): Invalid predicate in
C:\inetpub\wwwroot\clients\dickinsonstate.oudeve.com\_resources\dmc\php\_core\class.dmc.php
on line
132
Warning
: count(): Parameter must be an array or an object that implements Countable in
C:\inetpub\wwwroot\clients\dickinsonstate.oudeve.com\_resources\dmc\php\_core\class.dmc.php
on line
132
Warning
: SimpleXMLElement::xpath(): Invalid predicate in
C:\inetpub\wwwroot\clients\dickinsonstate.oudeve.com\_resources\dmc\php\_core\class.dmc.php
on line
132
Warning
: count(): Parameter must be an array or an object that implements Countable in
C:\inetpub\wwwroot\clients\dickinsonstate.oudeve.com\_resources\dmc\php\_core\class.dmc.php
on line
132
Warning
: SimpleXMLElement::xpath(): Invalid predicate in
C:\inetpub\wwwroot\clients\dickinsonstate.oudeve.com\_resources\dmc\php\_core\class.dmc.php
on line
132
Warning
: count(): Parameter must be an array or an object that implements Countable in
C:\inetpub\wwwroot\clients\dickinsonstate.oudeve.com\_resources\dmc\php\_core\class.dmc.php
on line
132
Warning
: SimpleXMLElement::xpath(): Invalid predicate in
C:\inetpub\wwwroot\clients\dickinsonstate.oudeve.com\_resources\dmc\php\_core\class.dmc.php
on line
132
Warning
: count(): Parameter must be an array or an object that implements Countable in
C:\inetpub\wwwroot\clients\dickinsonstate.oudeve.com\_resources\dmc\php\_core\class.dmc.php
on line
132
Warning
: SimpleXMLElement::xpath(): Invalid predicate in
C:\inetpub\wwwroot\clients\dickinsonstate.oudeve.com\_resources\dmc\php\_core\class.dmc.php
on line
132
Warning
: count(): Parameter must be an array or an object that implements Countable in
C:\inetpub\wwwroot\clients\dickinsonstate.oudeve.com\_resources\dmc\php\_core\class.dmc.php
on line
132
Warning
: SimpleXMLElement::xpath(): Invalid predicate in
C:\inetpub\wwwroot\clients\dickinsonstate.oudeve.com\_resources\dmc\php\_core\class.dmc.php
on line
132
Warning
: count(): Parameter must be an array or an object that implements Countable in
C:\inetpub\wwwroot\clients\dickinsonstate.oudeve.com\_resources\dmc\php\_core\class.dmc.php
on line
132
Warning
: SimpleXMLElement::xpath(): Invalid predicate in
C:\inetpub\wwwroot\clients\dickinsonstate.oudeve.com\_resources\dmc\php\_core\class.dmc.php
on line
132
Warning
: count(): Parameter must be an array or an object that implements Countable in
C:\inetpub\wwwroot\clients\dickinsonstate.oudeve.com\_resources\dmc\php\_core\class.dmc.php
on line
132
Warning
: SimpleXMLElement::xpath(): Invalid predicate in
C:\inetpub\wwwroot\clients\dickinsonstate.oudeve.com\_resources\dmc\php\_core\class.dmc.php
on line
132
Warning
: count(): Parameter must be an array or an object that implements Countable in
C:\inetpub\wwwroot\clients\dickinsonstate.oudeve.com\_resources\dmc\php\_core\class.dmc.php
on line
132
Warning
: SimpleXMLElement::xpath(): Invalid predicate in
C:\inetpub\wwwroot\clients\dickinsonstate.oudeve.com\_resources\dmc\php\_core\class.dmc.php
on line
132
Warning
: count(): Parameter must be an array or an object that implements Countable in
C:\inetpub\wwwroot\clients\dickinsonstate.oudeve.com\_resources\dmc\php\_core\class.dmc.php
on line
132
Warning
: SimpleXMLElement::xpath(): Invalid predicate in
C:\inetpub\wwwroot\clients\dickinsonstate.oudeve.com\_resources\dmc\php\_core\class.dmc.php
on line
132
Warning
: count(): Parameter must be an array or an object that implements Countable in
C:\inetpub\wwwroot\clients\dickinsonstate.oudeve.com\_resources\dmc\php\_core\class.dmc.php
on line
132
Warning
: SimpleXMLElement::xpath(): Invalid predicate in
C:\inetpub\wwwroot\clients\dickinsonstate.oudeve.com\_resources\dmc\php\_core\class.dmc.php
on line
132
Warning
: count(): Parameter must be an array or an object that implements Countable in
C:\inetpub\wwwroot\clients\dickinsonstate.oudeve.com\_resources\dmc\php\_core\class.dmc.php
on line
132
Warning
: SimpleXMLElement::xpath(): Invalid predicate in
C:\inetpub\wwwroot\clients\dickinsonstate.oudeve.com\_resources\dmc\php\_core\class.dmc.php
on line
132
Warning
: count(): Parameter must be an array or an object that implements Countable in
C:\inetpub\wwwroot\clients\dickinsonstate.oudeve.com\_resources\dmc\php\_core\class.dmc.php
on line
132
Warning
: SimpleXMLElement::xpath(): Invalid predicate in
C:\inetpub\wwwroot\clients\dickinsonstate.oudeve.com\_resources\dmc\php\_core\class.dmc.php
on line
132
Warning
: count(): Parameter must be an array or an object that implements Countable in
C:\inetpub\wwwroot\clients\dickinsonstate.oudeve.com\_resources\dmc\php\_core\class.dmc.php
on line
132
Warning
: SimpleXMLElement::xpath(): Invalid predicate in
C:\inetpub\wwwroot\clients\dickinsonstate.oudeve.com\_resources\dmc\php\_core\class.dmc.php
on line
132
Warning
: count(): Parameter must be an array or an object that implements Countable in
C:\inetpub\wwwroot\clients\dickinsonstate.oudeve.com\_resources\dmc\php\_core\class.dmc.php
on line
132
Warning
: SimpleXMLElement::xpath(): Invalid predicate in
C:\inetpub\wwwroot\clients\dickinsonstate.oudeve.com\_resources\dmc\php\_core\class.dmc.php
on line
132
Warning
: count(): Parameter must be an array or an object that implements Countable in
C:\inetpub\wwwroot\clients\dickinsonstate.oudeve.com\_resources\dmc\php\_core\class.dmc.php
on line
132
Warning
: SimpleXMLElement::xpath(): Invalid predicate in
C:\inetpub\wwwroot\clients\dickinsonstate.oudeve.com\_resources\dmc\php\_core\class.dmc.php
on line
132
Warning
: count(): Parameter must be an array or an object that implements Countable in
C:\inetpub\wwwroot\clients\dickinsonstate.oudeve.com\_resources\dmc\php\_core\class.dmc.php
on line
132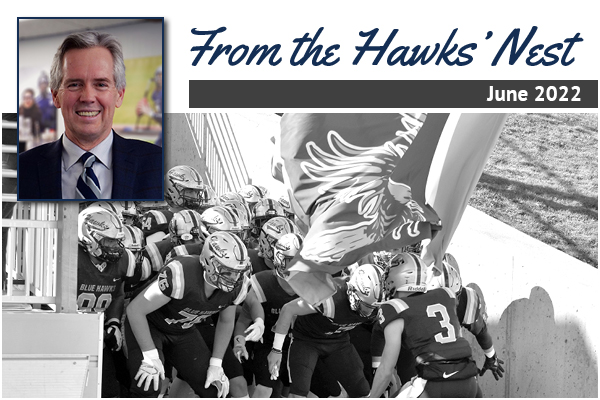 July 5, 2022
President Easton catches you up on the excellent year our student-athletes have had.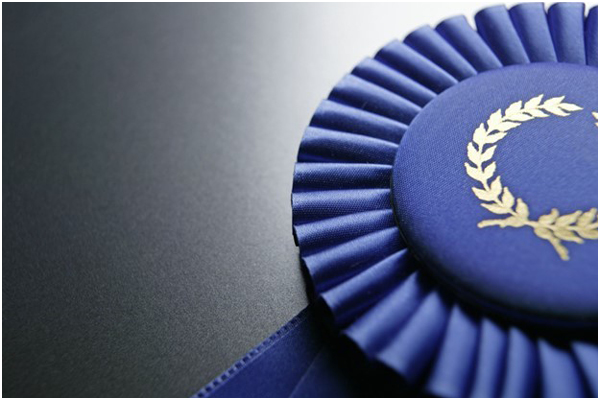 June 29, 2022
Check out the 2021-2022 Writing Across the Curriculum winners! This honor recognizes strong student writing throughout all our schools and departments.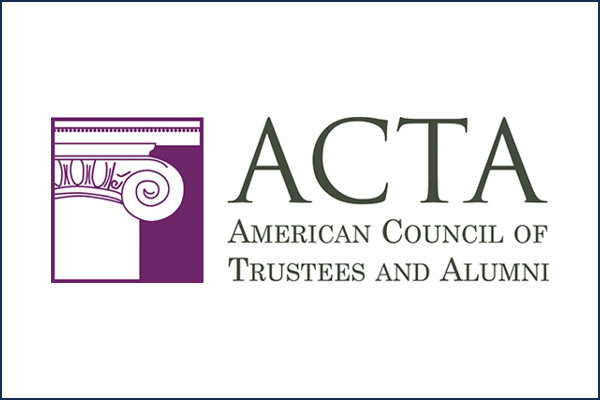 June 29, 2022
One more reason DSU is a smart choice for your higher ed. goals: ACTA has rated us the highest of the NDUS institutions for our core curriculum requirements!
Do you have a story or experience you'd like to share? Please email dsu.communications@dickinsonstate.edu