Warning
: SimpleXMLElement::xpath(): Invalid predicate in
C:\inetpub\wwwroot\clients\dickinsonstate.oudeve.com\_resources\dmc\php\_core\class.dmc.php
on line
132
Warning
: count(): Parameter must be an array or an object that implements Countable in
C:\inetpub\wwwroot\clients\dickinsonstate.oudeve.com\_resources\dmc\php\_core\class.dmc.php
on line
132
Warning
: SimpleXMLElement::xpath(): Invalid predicate in
C:\inetpub\wwwroot\clients\dickinsonstate.oudeve.com\_resources\dmc\php\_core\class.dmc.php
on line
132
Warning
: count(): Parameter must be an array or an object that implements Countable in
C:\inetpub\wwwroot\clients\dickinsonstate.oudeve.com\_resources\dmc\php\_core\class.dmc.php
on line
132
Warning
: SimpleXMLElement::xpath(): Invalid predicate in
C:\inetpub\wwwroot\clients\dickinsonstate.oudeve.com\_resources\dmc\php\_core\class.dmc.php
on line
132
Warning
: count(): Parameter must be an array or an object that implements Countable in
C:\inetpub\wwwroot\clients\dickinsonstate.oudeve.com\_resources\dmc\php\_core\class.dmc.php
on line
132
Warning
: SimpleXMLElement::xpath(): Invalid predicate in
C:\inetpub\wwwroot\clients\dickinsonstate.oudeve.com\_resources\dmc\php\_core\class.dmc.php
on line
132
Warning
: count(): Parameter must be an array or an object that implements Countable in
C:\inetpub\wwwroot\clients\dickinsonstate.oudeve.com\_resources\dmc\php\_core\class.dmc.php
on line
132
Warning
: SimpleXMLElement::xpath(): Invalid predicate in
C:\inetpub\wwwroot\clients\dickinsonstate.oudeve.com\_resources\dmc\php\_core\class.dmc.php
on line
132
Warning
: count(): Parameter must be an array or an object that implements Countable in
C:\inetpub\wwwroot\clients\dickinsonstate.oudeve.com\_resources\dmc\php\_core\class.dmc.php
on line
132
Warning
: SimpleXMLElement::xpath(): Invalid predicate in
C:\inetpub\wwwroot\clients\dickinsonstate.oudeve.com\_resources\dmc\php\_core\class.dmc.php
on line
132
Warning
: count(): Parameter must be an array or an object that implements Countable in
C:\inetpub\wwwroot\clients\dickinsonstate.oudeve.com\_resources\dmc\php\_core\class.dmc.php
on line
132
Warning
: SimpleXMLElement::xpath(): Invalid predicate in
C:\inetpub\wwwroot\clients\dickinsonstate.oudeve.com\_resources\dmc\php\_core\class.dmc.php
on line
132
Warning
: count(): Parameter must be an array or an object that implements Countable in
C:\inetpub\wwwroot\clients\dickinsonstate.oudeve.com\_resources\dmc\php\_core\class.dmc.php
on line
132
Warning
: SimpleXMLElement::xpath(): Invalid predicate in
C:\inetpub\wwwroot\clients\dickinsonstate.oudeve.com\_resources\dmc\php\_core\class.dmc.php
on line
132
Warning
: count(): Parameter must be an array or an object that implements Countable in
C:\inetpub\wwwroot\clients\dickinsonstate.oudeve.com\_resources\dmc\php\_core\class.dmc.php
on line
132
Warning
: SimpleXMLElement::xpath(): Invalid predicate in
C:\inetpub\wwwroot\clients\dickinsonstate.oudeve.com\_resources\dmc\php\_core\class.dmc.php
on line
132
Warning
: count(): Parameter must be an array or an object that implements Countable in
C:\inetpub\wwwroot\clients\dickinsonstate.oudeve.com\_resources\dmc\php\_core\class.dmc.php
on line
132
Warning
: SimpleXMLElement::xpath(): Invalid predicate in
C:\inetpub\wwwroot\clients\dickinsonstate.oudeve.com\_resources\dmc\php\_core\class.dmc.php
on line
132
Warning
: count(): Parameter must be an array or an object that implements Countable in
C:\inetpub\wwwroot\clients\dickinsonstate.oudeve.com\_resources\dmc\php\_core\class.dmc.php
on line
132
Warning
: SimpleXMLElement::xpath(): Invalid predicate in
C:\inetpub\wwwroot\clients\dickinsonstate.oudeve.com\_resources\dmc\php\_core\class.dmc.php
on line
132
Warning
: count(): Parameter must be an array or an object that implements Countable in
C:\inetpub\wwwroot\clients\dickinsonstate.oudeve.com\_resources\dmc\php\_core\class.dmc.php
on line
132
Warning
: SimpleXMLElement::xpath(): Invalid predicate in
C:\inetpub\wwwroot\clients\dickinsonstate.oudeve.com\_resources\dmc\php\_core\class.dmc.php
on line
132
Warning
: count(): Parameter must be an array or an object that implements Countable in
C:\inetpub\wwwroot\clients\dickinsonstate.oudeve.com\_resources\dmc\php\_core\class.dmc.php
on line
132
Warning
: SimpleXMLElement::xpath(): Invalid predicate in
C:\inetpub\wwwroot\clients\dickinsonstate.oudeve.com\_resources\dmc\php\_core\class.dmc.php
on line
132
Warning
: count(): Parameter must be an array or an object that implements Countable in
C:\inetpub\wwwroot\clients\dickinsonstate.oudeve.com\_resources\dmc\php\_core\class.dmc.php
on line
132
Warning
: SimpleXMLElement::xpath(): Invalid predicate in
C:\inetpub\wwwroot\clients\dickinsonstate.oudeve.com\_resources\dmc\php\_core\class.dmc.php
on line
132
Warning
: count(): Parameter must be an array or an object that implements Countable in
C:\inetpub\wwwroot\clients\dickinsonstate.oudeve.com\_resources\dmc\php\_core\class.dmc.php
on line
132
Warning
: SimpleXMLElement::xpath(): Invalid predicate in
C:\inetpub\wwwroot\clients\dickinsonstate.oudeve.com\_resources\dmc\php\_core\class.dmc.php
on line
132
Warning
: count(): Parameter must be an array or an object that implements Countable in
C:\inetpub\wwwroot\clients\dickinsonstate.oudeve.com\_resources\dmc\php\_core\class.dmc.php
on line
132
Warning
: SimpleXMLElement::xpath(): Invalid predicate in
C:\inetpub\wwwroot\clients\dickinsonstate.oudeve.com\_resources\dmc\php\_core\class.dmc.php
on line
132
Warning
: count(): Parameter must be an array or an object that implements Countable in
C:\inetpub\wwwroot\clients\dickinsonstate.oudeve.com\_resources\dmc\php\_core\class.dmc.php
on line
132
Warning
: SimpleXMLElement::xpath(): Invalid predicate in
C:\inetpub\wwwroot\clients\dickinsonstate.oudeve.com\_resources\dmc\php\_core\class.dmc.php
on line
132
Warning
: count(): Parameter must be an array or an object that implements Countable in
C:\inetpub\wwwroot\clients\dickinsonstate.oudeve.com\_resources\dmc\php\_core\class.dmc.php
on line
132
Warning
: SimpleXMLElement::xpath(): Invalid predicate in
C:\inetpub\wwwroot\clients\dickinsonstate.oudeve.com\_resources\dmc\php\_core\class.dmc.php
on line
132
Warning
: count(): Parameter must be an array or an object that implements Countable in
C:\inetpub\wwwroot\clients\dickinsonstate.oudeve.com\_resources\dmc\php\_core\class.dmc.php
on line
132
Warning
: SimpleXMLElement::xpath(): Invalid predicate in
C:\inetpub\wwwroot\clients\dickinsonstate.oudeve.com\_resources\dmc\php\_core\class.dmc.php
on line
132
Warning
: count(): Parameter must be an array or an object that implements Countable in
C:\inetpub\wwwroot\clients\dickinsonstate.oudeve.com\_resources\dmc\php\_core\class.dmc.php
on line
132
Warning
: SimpleXMLElement::xpath(): Invalid predicate in
C:\inetpub\wwwroot\clients\dickinsonstate.oudeve.com\_resources\dmc\php\_core\class.dmc.php
on line
132
Warning
: count(): Parameter must be an array or an object that implements Countable in
C:\inetpub\wwwroot\clients\dickinsonstate.oudeve.com\_resources\dmc\php\_core\class.dmc.php
on line
132
Warning
: SimpleXMLElement::xpath(): Invalid predicate in
C:\inetpub\wwwroot\clients\dickinsonstate.oudeve.com\_resources\dmc\php\_core\class.dmc.php
on line
132
Warning
: count(): Parameter must be an array or an object that implements Countable in
C:\inetpub\wwwroot\clients\dickinsonstate.oudeve.com\_resources\dmc\php\_core\class.dmc.php
on line
132
Warning
: SimpleXMLElement::xpath(): Invalid predicate in
C:\inetpub\wwwroot\clients\dickinsonstate.oudeve.com\_resources\dmc\php\_core\class.dmc.php
on line
132
Warning
: count(): Parameter must be an array or an object that implements Countable in
C:\inetpub\wwwroot\clients\dickinsonstate.oudeve.com\_resources\dmc\php\_core\class.dmc.php
on line
132
Warning
: SimpleXMLElement::xpath(): Invalid predicate in
C:\inetpub\wwwroot\clients\dickinsonstate.oudeve.com\_resources\dmc\php\_core\class.dmc.php
on line
132
Warning
: count(): Parameter must be an array or an object that implements Countable in
C:\inetpub\wwwroot\clients\dickinsonstate.oudeve.com\_resources\dmc\php\_core\class.dmc.php
on line
132
Warning
: SimpleXMLElement::xpath(): Invalid predicate in
C:\inetpub\wwwroot\clients\dickinsonstate.oudeve.com\_resources\dmc\php\_core\class.dmc.php
on line
132
Warning
: count(): Parameter must be an array or an object that implements Countable in
C:\inetpub\wwwroot\clients\dickinsonstate.oudeve.com\_resources\dmc\php\_core\class.dmc.php
on line
132
Warning
: SimpleXMLElement::xpath(): Invalid predicate in
C:\inetpub\wwwroot\clients\dickinsonstate.oudeve.com\_resources\dmc\php\_core\class.dmc.php
on line
132
Warning
: count(): Parameter must be an array or an object that implements Countable in
C:\inetpub\wwwroot\clients\dickinsonstate.oudeve.com\_resources\dmc\php\_core\class.dmc.php
on line
132
Warning
: SimpleXMLElement::xpath(): Invalid predicate in
C:\inetpub\wwwroot\clients\dickinsonstate.oudeve.com\_resources\dmc\php\_core\class.dmc.php
on line
132
Warning
: count(): Parameter must be an array or an object that implements Countable in
C:\inetpub\wwwroot\clients\dickinsonstate.oudeve.com\_resources\dmc\php\_core\class.dmc.php
on line
132
Warning
: SimpleXMLElement::xpath(): Invalid predicate in
C:\inetpub\wwwroot\clients\dickinsonstate.oudeve.com\_resources\dmc\php\_core\class.dmc.php
on line
132
Warning
: count(): Parameter must be an array or an object that implements Countable in
C:\inetpub\wwwroot\clients\dickinsonstate.oudeve.com\_resources\dmc\php\_core\class.dmc.php
on line
132
Warning
: SimpleXMLElement::xpath(): Invalid predicate in
C:\inetpub\wwwroot\clients\dickinsonstate.oudeve.com\_resources\dmc\php\_core\class.dmc.php
on line
132
Warning
: count(): Parameter must be an array or an object that implements Countable in
C:\inetpub\wwwroot\clients\dickinsonstate.oudeve.com\_resources\dmc\php\_core\class.dmc.php
on line
132
Warning
: SimpleXMLElement::xpath(): Invalid predicate in
C:\inetpub\wwwroot\clients\dickinsonstate.oudeve.com\_resources\dmc\php\_core\class.dmc.php
on line
132
Warning
: count(): Parameter must be an array or an object that implements Countable in
C:\inetpub\wwwroot\clients\dickinsonstate.oudeve.com\_resources\dmc\php\_core\class.dmc.php
on line
132
Warning
: SimpleXMLElement::xpath(): Invalid predicate in
C:\inetpub\wwwroot\clients\dickinsonstate.oudeve.com\_resources\dmc\php\_core\class.dmc.php
on line
132
Warning
: count(): Parameter must be an array or an object that implements Countable in
C:\inetpub\wwwroot\clients\dickinsonstate.oudeve.com\_resources\dmc\php\_core\class.dmc.php
on line
132
Warning
: SimpleXMLElement::xpath(): Invalid predicate in
C:\inetpub\wwwroot\clients\dickinsonstate.oudeve.com\_resources\dmc\php\_core\class.dmc.php
on line
132
Warning
: count(): Parameter must be an array or an object that implements Countable in
C:\inetpub\wwwroot\clients\dickinsonstate.oudeve.com\_resources\dmc\php\_core\class.dmc.php
on line
132
Warning
: SimpleXMLElement::xpath(): Invalid predicate in
C:\inetpub\wwwroot\clients\dickinsonstate.oudeve.com\_resources\dmc\php\_core\class.dmc.php
on line
132
Warning
: count(): Parameter must be an array or an object that implements Countable in
C:\inetpub\wwwroot\clients\dickinsonstate.oudeve.com\_resources\dmc\php\_core\class.dmc.php
on line
132
Warning
: SimpleXMLElement::xpath(): Invalid predicate in
C:\inetpub\wwwroot\clients\dickinsonstate.oudeve.com\_resources\dmc\php\_core\class.dmc.php
on line
132
Warning
: count(): Parameter must be an array or an object that implements Countable in
C:\inetpub\wwwroot\clients\dickinsonstate.oudeve.com\_resources\dmc\php\_core\class.dmc.php
on line
132
Warning
: SimpleXMLElement::xpath(): Invalid predicate in
C:\inetpub\wwwroot\clients\dickinsonstate.oudeve.com\_resources\dmc\php\_core\class.dmc.php
on line
132
Warning
: count(): Parameter must be an array or an object that implements Countable in
C:\inetpub\wwwroot\clients\dickinsonstate.oudeve.com\_resources\dmc\php\_core\class.dmc.php
on line
132
Warning
: SimpleXMLElement::xpath(): Invalid predicate in
C:\inetpub\wwwroot\clients\dickinsonstate.oudeve.com\_resources\dmc\php\_core\class.dmc.php
on line
132
Warning
: count(): Parameter must be an array or an object that implements Countable in
C:\inetpub\wwwroot\clients\dickinsonstate.oudeve.com\_resources\dmc\php\_core\class.dmc.php
on line
132
Warning
: SimpleXMLElement::xpath(): Invalid predicate in
C:\inetpub\wwwroot\clients\dickinsonstate.oudeve.com\_resources\dmc\php\_core\class.dmc.php
on line
132
Warning
: count(): Parameter must be an array or an object that implements Countable in
C:\inetpub\wwwroot\clients\dickinsonstate.oudeve.com\_resources\dmc\php\_core\class.dmc.php
on line
132
Warning
: SimpleXMLElement::xpath(): Invalid predicate in
C:\inetpub\wwwroot\clients\dickinsonstate.oudeve.com\_resources\dmc\php\_core\class.dmc.php
on line
132
Warning
: count(): Parameter must be an array or an object that implements Countable in
C:\inetpub\wwwroot\clients\dickinsonstate.oudeve.com\_resources\dmc\php\_core\class.dmc.php
on line
132
Warning
: SimpleXMLElement::xpath(): Invalid predicate in
C:\inetpub\wwwroot\clients\dickinsonstate.oudeve.com\_resources\dmc\php\_core\class.dmc.php
on line
132
Warning
: count(): Parameter must be an array or an object that implements Countable in
C:\inetpub\wwwroot\clients\dickinsonstate.oudeve.com\_resources\dmc\php\_core\class.dmc.php
on line
132
Warning
: SimpleXMLElement::xpath(): Invalid predicate in
C:\inetpub\wwwroot\clients\dickinsonstate.oudeve.com\_resources\dmc\php\_core\class.dmc.php
on line
132
Warning
: count(): Parameter must be an array or an object that implements Countable in
C:\inetpub\wwwroot\clients\dickinsonstate.oudeve.com\_resources\dmc\php\_core\class.dmc.php
on line
132
Warning
: SimpleXMLElement::xpath(): Invalid predicate in
C:\inetpub\wwwroot\clients\dickinsonstate.oudeve.com\_resources\dmc\php\_core\class.dmc.php
on line
132
Warning
: count(): Parameter must be an array or an object that implements Countable in
C:\inetpub\wwwroot\clients\dickinsonstate.oudeve.com\_resources\dmc\php\_core\class.dmc.php
on line
132
Warning
: SimpleXMLElement::xpath(): Invalid predicate in
C:\inetpub\wwwroot\clients\dickinsonstate.oudeve.com\_resources\dmc\php\_core\class.dmc.php
on line
132
Warning
: count(): Parameter must be an array or an object that implements Countable in
C:\inetpub\wwwroot\clients\dickinsonstate.oudeve.com\_resources\dmc\php\_core\class.dmc.php
on line
132
Warning
: SimpleXMLElement::xpath(): Invalid predicate in
C:\inetpub\wwwroot\clients\dickinsonstate.oudeve.com\_resources\dmc\php\_core\class.dmc.php
on line
132
Warning
: count(): Parameter must be an array or an object that implements Countable in
C:\inetpub\wwwroot\clients\dickinsonstate.oudeve.com\_resources\dmc\php\_core\class.dmc.php
on line
132
Warning
: SimpleXMLElement::xpath(): Invalid predicate in
C:\inetpub\wwwroot\clients\dickinsonstate.oudeve.com\_resources\dmc\php\_core\class.dmc.php
on line
132
Warning
: count(): Parameter must be an array or an object that implements Countable in
C:\inetpub\wwwroot\clients\dickinsonstate.oudeve.com\_resources\dmc\php\_core\class.dmc.php
on line
132
Warning
: SimpleXMLElement::xpath(): Invalid predicate in
C:\inetpub\wwwroot\clients\dickinsonstate.oudeve.com\_resources\dmc\php\_core\class.dmc.php
on line
132
Warning
: count(): Parameter must be an array or an object that implements Countable in
C:\inetpub\wwwroot\clients\dickinsonstate.oudeve.com\_resources\dmc\php\_core\class.dmc.php
on line
132
Warning
: SimpleXMLElement::xpath(): Invalid predicate in
C:\inetpub\wwwroot\clients\dickinsonstate.oudeve.com\_resources\dmc\php\_core\class.dmc.php
on line
132
Warning
: count(): Parameter must be an array or an object that implements Countable in
C:\inetpub\wwwroot\clients\dickinsonstate.oudeve.com\_resources\dmc\php\_core\class.dmc.php
on line
132
Warning
: SimpleXMLElement::xpath(): Invalid predicate in
C:\inetpub\wwwroot\clients\dickinsonstate.oudeve.com\_resources\dmc\php\_core\class.dmc.php
on line
132
Warning
: count(): Parameter must be an array or an object that implements Countable in
C:\inetpub\wwwroot\clients\dickinsonstate.oudeve.com\_resources\dmc\php\_core\class.dmc.php
on line
132
Warning
: SimpleXMLElement::xpath(): Invalid predicate in
C:\inetpub\wwwroot\clients\dickinsonstate.oudeve.com\_resources\dmc\php\_core\class.dmc.php
on line
132
Warning
: count(): Parameter must be an array or an object that implements Countable in
C:\inetpub\wwwroot\clients\dickinsonstate.oudeve.com\_resources\dmc\php\_core\class.dmc.php
on line
132
Warning
: SimpleXMLElement::xpath(): Invalid predicate in
C:\inetpub\wwwroot\clients\dickinsonstate.oudeve.com\_resources\dmc\php\_core\class.dmc.php
on line
132
Warning
: count(): Parameter must be an array or an object that implements Countable in
C:\inetpub\wwwroot\clients\dickinsonstate.oudeve.com\_resources\dmc\php\_core\class.dmc.php
on line
132
Warning
: SimpleXMLElement::xpath(): Invalid predicate in
C:\inetpub\wwwroot\clients\dickinsonstate.oudeve.com\_resources\dmc\php\_core\class.dmc.php
on line
132
Warning
: count(): Parameter must be an array or an object that implements Countable in
C:\inetpub\wwwroot\clients\dickinsonstate.oudeve.com\_resources\dmc\php\_core\class.dmc.php
on line
132
Warning
: SimpleXMLElement::xpath(): Invalid predicate in
C:\inetpub\wwwroot\clients\dickinsonstate.oudeve.com\_resources\dmc\php\_core\class.dmc.php
on line
132
Warning
: count(): Parameter must be an array or an object that implements Countable in
C:\inetpub\wwwroot\clients\dickinsonstate.oudeve.com\_resources\dmc\php\_core\class.dmc.php
on line
132
Warning
: SimpleXMLElement::xpath(): Invalid predicate in
C:\inetpub\wwwroot\clients\dickinsonstate.oudeve.com\_resources\dmc\php\_core\class.dmc.php
on line
132
Warning
: count(): Parameter must be an array or an object that implements Countable in
C:\inetpub\wwwroot\clients\dickinsonstate.oudeve.com\_resources\dmc\php\_core\class.dmc.php
on line
132
Warning
: SimpleXMLElement::xpath(): Invalid predicate in
C:\inetpub\wwwroot\clients\dickinsonstate.oudeve.com\_resources\dmc\php\_core\class.dmc.php
on line
132
Warning
: count(): Parameter must be an array or an object that implements Countable in
C:\inetpub\wwwroot\clients\dickinsonstate.oudeve.com\_resources\dmc\php\_core\class.dmc.php
on line
132
Warning
: SimpleXMLElement::xpath(): Invalid predicate in
C:\inetpub\wwwroot\clients\dickinsonstate.oudeve.com\_resources\dmc\php\_core\class.dmc.php
on line
132
Warning
: count(): Parameter must be an array or an object that implements Countable in
C:\inetpub\wwwroot\clients\dickinsonstate.oudeve.com\_resources\dmc\php\_core\class.dmc.php
on line
132
Warning
: SimpleXMLElement::xpath(): Invalid predicate in
C:\inetpub\wwwroot\clients\dickinsonstate.oudeve.com\_resources\dmc\php\_core\class.dmc.php
on line
132
Warning
: count(): Parameter must be an array or an object that implements Countable in
C:\inetpub\wwwroot\clients\dickinsonstate.oudeve.com\_resources\dmc\php\_core\class.dmc.php
on line
132
Warning
: SimpleXMLElement::xpath(): Invalid predicate in
C:\inetpub\wwwroot\clients\dickinsonstate.oudeve.com\_resources\dmc\php\_core\class.dmc.php
on line
132
Warning
: count(): Parameter must be an array or an object that implements Countable in
C:\inetpub\wwwroot\clients\dickinsonstate.oudeve.com\_resources\dmc\php\_core\class.dmc.php
on line
132
Warning
: SimpleXMLElement::xpath(): Invalid predicate in
C:\inetpub\wwwroot\clients\dickinsonstate.oudeve.com\_resources\dmc\php\_core\class.dmc.php
on line
132
Warning
: count(): Parameter must be an array or an object that implements Countable in
C:\inetpub\wwwroot\clients\dickinsonstate.oudeve.com\_resources\dmc\php\_core\class.dmc.php
on line
132
Warning
: SimpleXMLElement::xpath(): Invalid predicate in
C:\inetpub\wwwroot\clients\dickinsonstate.oudeve.com\_resources\dmc\php\_core\class.dmc.php
on line
132
Warning
: count(): Parameter must be an array or an object that implements Countable in
C:\inetpub\wwwroot\clients\dickinsonstate.oudeve.com\_resources\dmc\php\_core\class.dmc.php
on line
132
Warning
: SimpleXMLElement::xpath(): Invalid predicate in
C:\inetpub\wwwroot\clients\dickinsonstate.oudeve.com\_resources\dmc\php\_core\class.dmc.php
on line
132
Warning
: count(): Parameter must be an array or an object that implements Countable in
C:\inetpub\wwwroot\clients\dickinsonstate.oudeve.com\_resources\dmc\php\_core\class.dmc.php
on line
132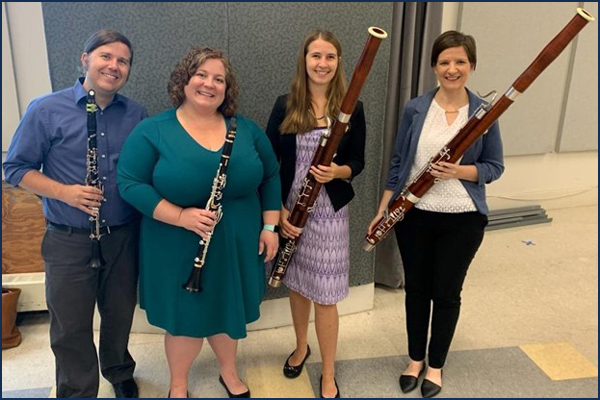 August 10, 2022
Jeremy Wohletz performed as part of Silent Voices Project's ensemble at the International Double Reed Society's 51st Annual Conference.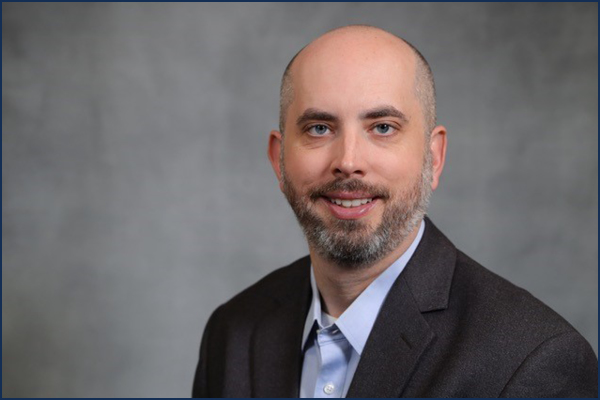 August 10, 2022
Announcing Dr. Jeff Wells as the Dennis & Vaune Johnson endowed chair in U.S. history.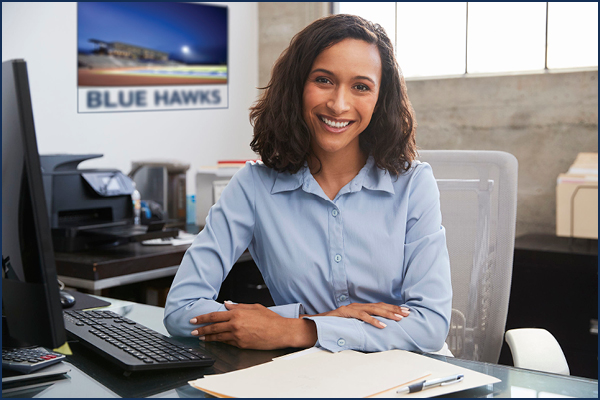 August 9, 2022
Learn about our new Master of Sport Administration program designed for people wanting a master's for coaching or athletic administration.
Do you have a story or experience you'd like to share? Please email dsu.communications@dickinsonstate.edu