Mikayla Collins, from Ashland, Montana, is a Native American mother of three and a full-time DSU nursing student. Learn about her interesting journey and her thoughts on being a Blue Hawk in our interview.
Can you tell us about your life before you came to Dickinson State?
I am Native American, enrolled in the crow tribe in Montana. I grew up on the Northern Cheyenne reservation. I am very proud of my heritage and where I came from because, back home, it's an honor to be able to "make it" off the reservation and further your education because a lot do not have that opportunity due to poverty, addiction, and generational trauma. It has been my dream to become a nurse since I was a little girl. I have had to overcome a lot of statistics and setbacks to get here. It was not easy, but DSU has helped me achieve my dream of becoming a nurse.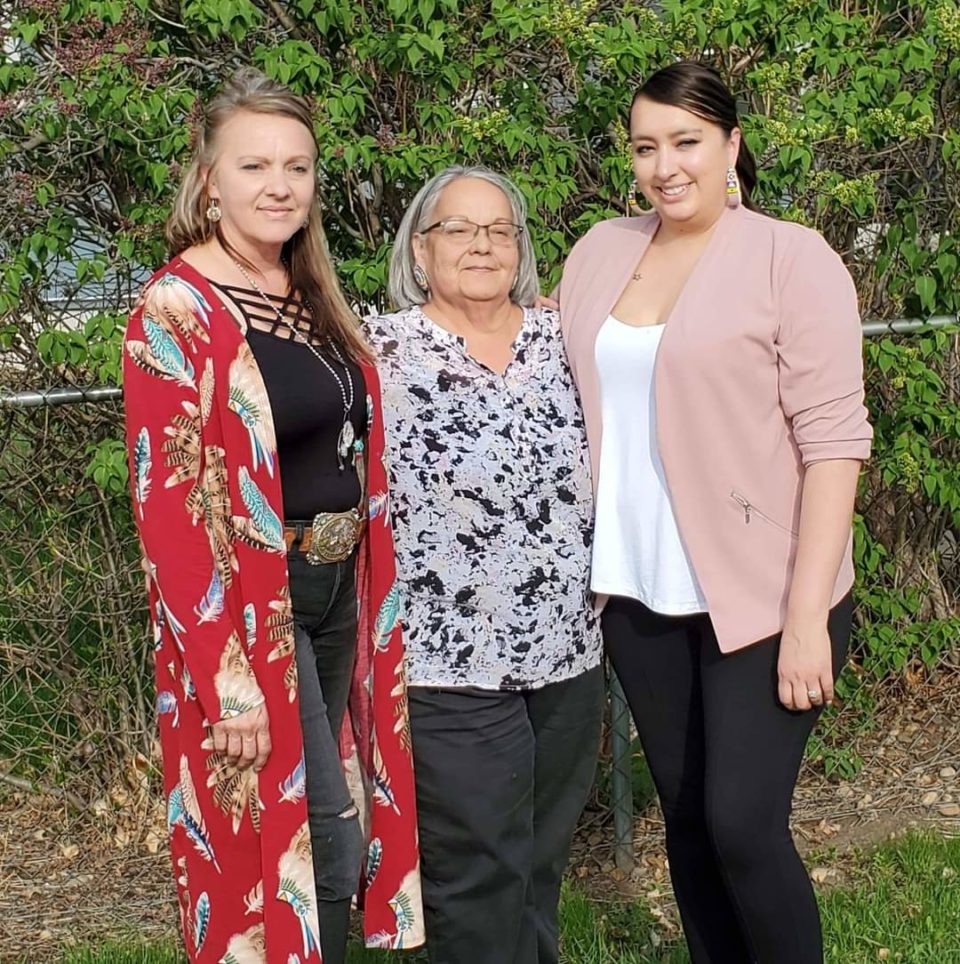 What led you to choose DSU?
I first started at a large university for nursing and was told my 3.6 GPA was not high enough to get into their nursing program, so I packed up my two kids and moved to Bismarck, North Dakota, to enroll in another nursing program. Halfway through the semester, the nursing program shut down because the nursing faculty had walked out. I knew that I did not work this hard to let my dream of becoming a nurse fail. I looked into DSU nursing and applied two days later. When I was accepted, I was excited to start this new journey, and after coming I always say it was fate that led me to DSU, and I would not change anything.
What are you studying and when do you plan to graduate?
I earned my associate degree in nursing in 2021 and am now pursuing my bachelor's degree in nursing. I will graduate in May 2023.
Have any professors made a significant impact on you?
All the nursing faculty have made a significant impact on my life; they are all so wonderful and strive to see their students succeed. It's been an honor being able to learn from each and every one of the nursing instructors.
Do you have a job, on or off campus?
I do not have a job as of now. I am focusing on my degree and being a mom to my three children. Nursing school is not easy! (haha)
What do you like to do with your free time?
Being Native American, we are very family oriented, so spending time with family and making memories is one of my favorite things to do, whether it's fishing, camping, exploring, or even just watching a movie. It's the simple things in life.
What are your plans after you graduate?
I want to become an OB/labor and delivery nurse, and after gaining experience, my goal is to become a certified nurse midwife.
What would you tell someone who's thinking about becoming a Blue Hawk like yourself?
I encourage students to come to DSU, especially to apply for the nursing program because we need nurses. DSU is not a big college, so the faculty to student ratio creates a family-oriented environment.
Is there something we haven't asked that you'd like to share?
I hope this story will show that not only Native Americans but minorities can make it and that dreams can come true with determination and perseverance.
Thank you for sharing your story, Mikayla; we're so happy your journey brought you to DSU!