Dickinson State University held the 2022 Faculty and Staff Recognition & Awards Ceremony Monday, May 2, 2022, in the DSU Student Center Ballroom. The following individuals were recognized for excellence in their respective areas.
Administrative Staff Service Award
Cindy Splichal, Information Specialist, Office of Academic Records and Office of Financial Aid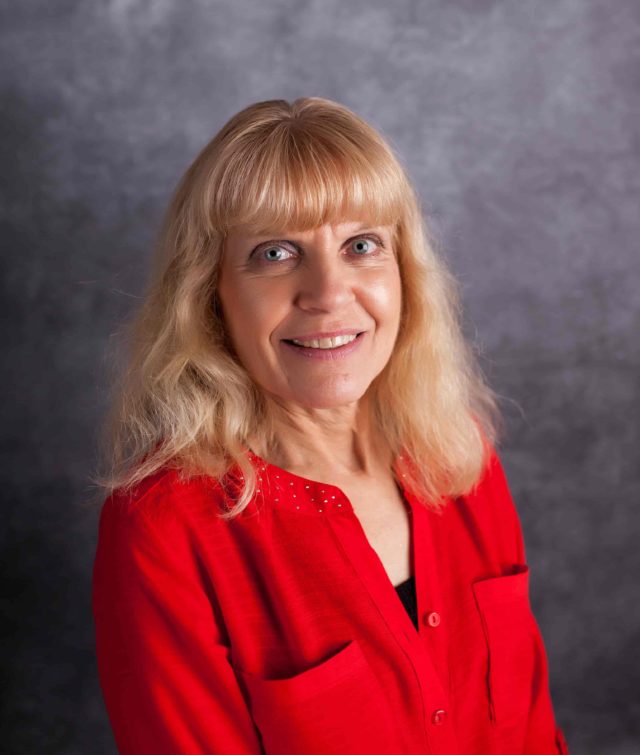 Professional Staff Service Award(s)
Christopher Meek, Director, Office of Financial Aid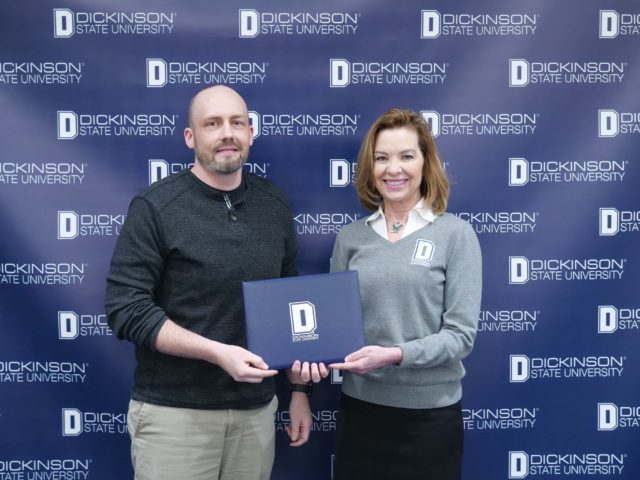 Kathy Meyer, Registrar/Director, Office of Academic Records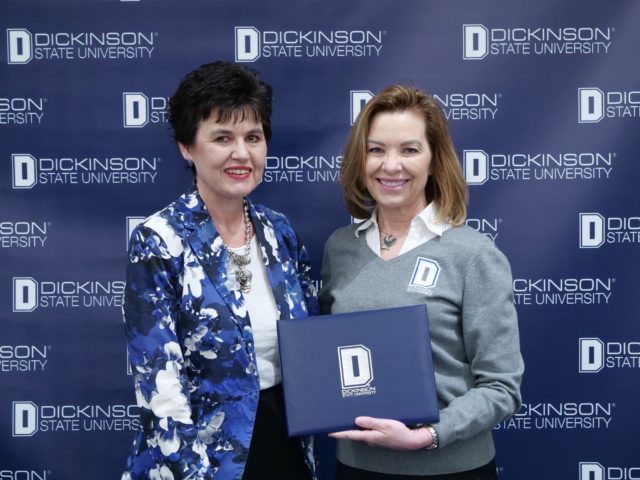 Adjunct Faculty Recognition Award(s)
Wallace "Gene" Miller, Adjunct Faculty, Department of Agriculture and Technical Studies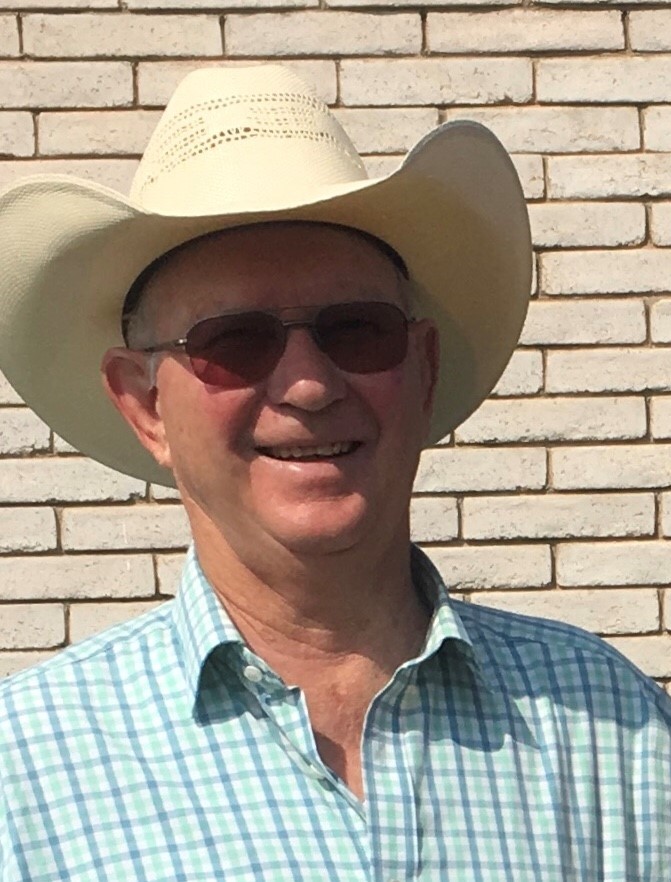 Haylee (Cripe) Culver, Adjunct Faculty, School of Business and Entrepreneurship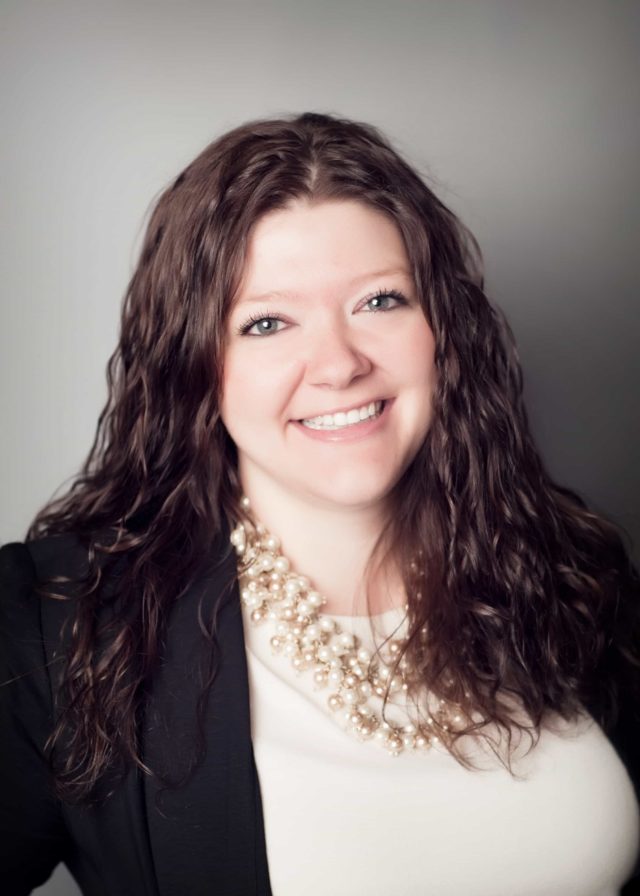 Professional Contributions Award
Dr. Brittany Hirth, Assistant Professor of English, Department of Arts and Letters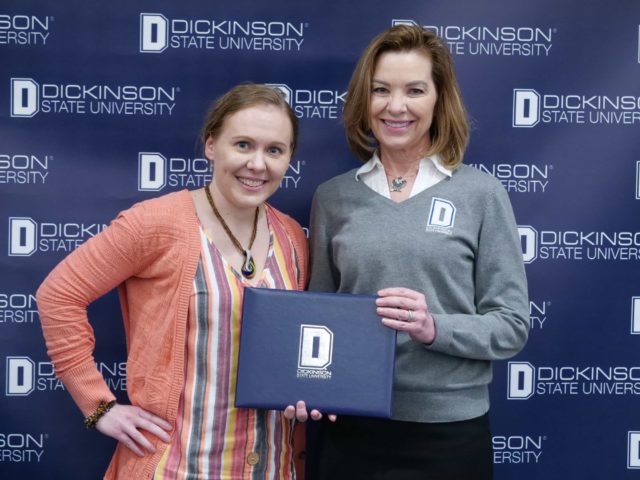 Excellence in Teaching Award
Dr. Deborah Secord, Associate Professor of Education, School of Education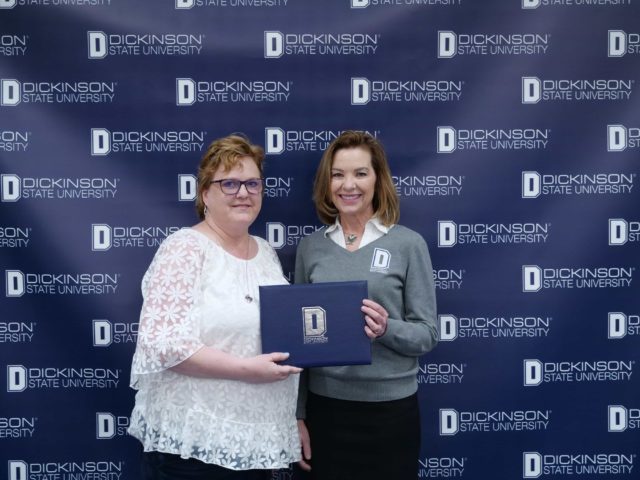 Distinguished Educator of the Year
Loretta Heidt, Assistant Professor of Business and Chair, School of Business and Entrepreneurship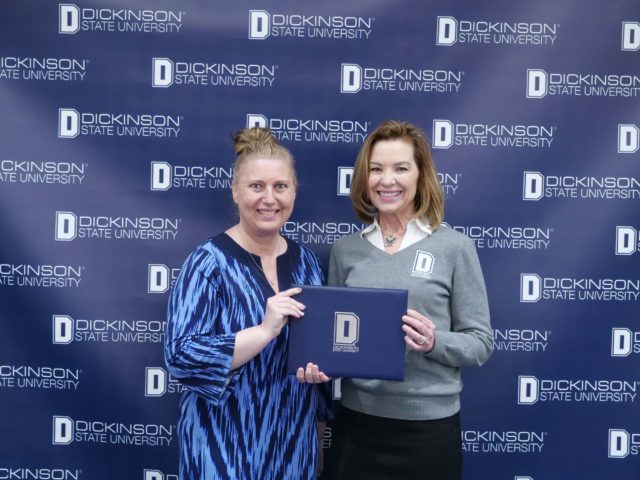 Retiring Faculty and Staff and/or Emeriti Faculty and Staff
Those retiring from the University with 15 or more years of service received a special recognition and rocking chair, provided by the DSU Heritage Foundation.
Alicia Erickson, Development Officer, Alumni and Academics – Staff Emerita
Sharon Kilzer, Project Manager, Theodore Roosevelt Center – Staff Emerita
Dr. Cheryl Lantz, Associate Professor of Nursing, Department of Nursing – Retiring Faculty
Melvin Larson, Maintenance Worker, Facility Operations – Staff Emeritus
Kathleen Obritsch, Remote Course Delivery Coordinator, IT Services – Staff Emerita