Warning
: SimpleXMLElement::xpath(): Invalid predicate in
C:\inetpub\wwwroot\clients\dickinsonstate.oudeve.com\_resources\dmc\php\_core\class.dmc.php
on line
132
Warning
: count(): Parameter must be an array or an object that implements Countable in
C:\inetpub\wwwroot\clients\dickinsonstate.oudeve.com\_resources\dmc\php\_core\class.dmc.php
on line
132
Warning
: SimpleXMLElement::xpath(): Invalid predicate in
C:\inetpub\wwwroot\clients\dickinsonstate.oudeve.com\_resources\dmc\php\_core\class.dmc.php
on line
132
Warning
: count(): Parameter must be an array or an object that implements Countable in
C:\inetpub\wwwroot\clients\dickinsonstate.oudeve.com\_resources\dmc\php\_core\class.dmc.php
on line
132
Warning
: SimpleXMLElement::xpath(): Invalid predicate in
C:\inetpub\wwwroot\clients\dickinsonstate.oudeve.com\_resources\dmc\php\_core\class.dmc.php
on line
132
Warning
: count(): Parameter must be an array or an object that implements Countable in
C:\inetpub\wwwroot\clients\dickinsonstate.oudeve.com\_resources\dmc\php\_core\class.dmc.php
on line
132
Warning
: SimpleXMLElement::xpath(): Invalid predicate in
C:\inetpub\wwwroot\clients\dickinsonstate.oudeve.com\_resources\dmc\php\_core\class.dmc.php
on line
132
Warning
: count(): Parameter must be an array or an object that implements Countable in
C:\inetpub\wwwroot\clients\dickinsonstate.oudeve.com\_resources\dmc\php\_core\class.dmc.php
on line
132
Warning
: SimpleXMLElement::xpath(): Invalid predicate in
C:\inetpub\wwwroot\clients\dickinsonstate.oudeve.com\_resources\dmc\php\_core\class.dmc.php
on line
132
Warning
: count(): Parameter must be an array or an object that implements Countable in
C:\inetpub\wwwroot\clients\dickinsonstate.oudeve.com\_resources\dmc\php\_core\class.dmc.php
on line
132
Warning
: SimpleXMLElement::xpath(): Invalid predicate in
C:\inetpub\wwwroot\clients\dickinsonstate.oudeve.com\_resources\dmc\php\_core\class.dmc.php
on line
132
Warning
: count(): Parameter must be an array or an object that implements Countable in
C:\inetpub\wwwroot\clients\dickinsonstate.oudeve.com\_resources\dmc\php\_core\class.dmc.php
on line
132
Warning
: SimpleXMLElement::xpath(): Invalid predicate in
C:\inetpub\wwwroot\clients\dickinsonstate.oudeve.com\_resources\dmc\php\_core\class.dmc.php
on line
132
Warning
: count(): Parameter must be an array or an object that implements Countable in
C:\inetpub\wwwroot\clients\dickinsonstate.oudeve.com\_resources\dmc\php\_core\class.dmc.php
on line
132
Warning
: SimpleXMLElement::xpath(): Invalid predicate in
C:\inetpub\wwwroot\clients\dickinsonstate.oudeve.com\_resources\dmc\php\_core\class.dmc.php
on line
132
Warning
: count(): Parameter must be an array or an object that implements Countable in
C:\inetpub\wwwroot\clients\dickinsonstate.oudeve.com\_resources\dmc\php\_core\class.dmc.php
on line
132
Warning
: SimpleXMLElement::xpath(): Invalid predicate in
C:\inetpub\wwwroot\clients\dickinsonstate.oudeve.com\_resources\dmc\php\_core\class.dmc.php
on line
132
Warning
: count(): Parameter must be an array or an object that implements Countable in
C:\inetpub\wwwroot\clients\dickinsonstate.oudeve.com\_resources\dmc\php\_core\class.dmc.php
on line
132
Warning
: SimpleXMLElement::xpath(): Invalid predicate in
C:\inetpub\wwwroot\clients\dickinsonstate.oudeve.com\_resources\dmc\php\_core\class.dmc.php
on line
132
Warning
: count(): Parameter must be an array or an object that implements Countable in
C:\inetpub\wwwroot\clients\dickinsonstate.oudeve.com\_resources\dmc\php\_core\class.dmc.php
on line
132
Warning
: SimpleXMLElement::xpath(): Invalid predicate in
C:\inetpub\wwwroot\clients\dickinsonstate.oudeve.com\_resources\dmc\php\_core\class.dmc.php
on line
132
Warning
: count(): Parameter must be an array or an object that implements Countable in
C:\inetpub\wwwroot\clients\dickinsonstate.oudeve.com\_resources\dmc\php\_core\class.dmc.php
on line
132
Warning
: SimpleXMLElement::xpath(): Invalid predicate in
C:\inetpub\wwwroot\clients\dickinsonstate.oudeve.com\_resources\dmc\php\_core\class.dmc.php
on line
132
Warning
: count(): Parameter must be an array or an object that implements Countable in
C:\inetpub\wwwroot\clients\dickinsonstate.oudeve.com\_resources\dmc\php\_core\class.dmc.php
on line
132
Warning
: SimpleXMLElement::xpath(): Invalid predicate in
C:\inetpub\wwwroot\clients\dickinsonstate.oudeve.com\_resources\dmc\php\_core\class.dmc.php
on line
132
Warning
: count(): Parameter must be an array or an object that implements Countable in
C:\inetpub\wwwroot\clients\dickinsonstate.oudeve.com\_resources\dmc\php\_core\class.dmc.php
on line
132
Warning
: SimpleXMLElement::xpath(): Invalid predicate in
C:\inetpub\wwwroot\clients\dickinsonstate.oudeve.com\_resources\dmc\php\_core\class.dmc.php
on line
132
Warning
: count(): Parameter must be an array or an object that implements Countable in
C:\inetpub\wwwroot\clients\dickinsonstate.oudeve.com\_resources\dmc\php\_core\class.dmc.php
on line
132
Warning
: SimpleXMLElement::xpath(): Invalid predicate in
C:\inetpub\wwwroot\clients\dickinsonstate.oudeve.com\_resources\dmc\php\_core\class.dmc.php
on line
132
Warning
: count(): Parameter must be an array or an object that implements Countable in
C:\inetpub\wwwroot\clients\dickinsonstate.oudeve.com\_resources\dmc\php\_core\class.dmc.php
on line
132
Warning
: SimpleXMLElement::xpath(): Invalid predicate in
C:\inetpub\wwwroot\clients\dickinsonstate.oudeve.com\_resources\dmc\php\_core\class.dmc.php
on line
132
Warning
: count(): Parameter must be an array or an object that implements Countable in
C:\inetpub\wwwroot\clients\dickinsonstate.oudeve.com\_resources\dmc\php\_core\class.dmc.php
on line
132
Warning
: SimpleXMLElement::xpath(): Invalid predicate in
C:\inetpub\wwwroot\clients\dickinsonstate.oudeve.com\_resources\dmc\php\_core\class.dmc.php
on line
132
Warning
: count(): Parameter must be an array or an object that implements Countable in
C:\inetpub\wwwroot\clients\dickinsonstate.oudeve.com\_resources\dmc\php\_core\class.dmc.php
on line
132
Warning
: SimpleXMLElement::xpath(): Invalid predicate in
C:\inetpub\wwwroot\clients\dickinsonstate.oudeve.com\_resources\dmc\php\_core\class.dmc.php
on line
132
Warning
: count(): Parameter must be an array or an object that implements Countable in
C:\inetpub\wwwroot\clients\dickinsonstate.oudeve.com\_resources\dmc\php\_core\class.dmc.php
on line
132
Warning
: SimpleXMLElement::xpath(): Invalid predicate in
C:\inetpub\wwwroot\clients\dickinsonstate.oudeve.com\_resources\dmc\php\_core\class.dmc.php
on line
132
Warning
: count(): Parameter must be an array or an object that implements Countable in
C:\inetpub\wwwroot\clients\dickinsonstate.oudeve.com\_resources\dmc\php\_core\class.dmc.php
on line
132
Warning
: SimpleXMLElement::xpath(): Invalid predicate in
C:\inetpub\wwwroot\clients\dickinsonstate.oudeve.com\_resources\dmc\php\_core\class.dmc.php
on line
132
Warning
: count(): Parameter must be an array or an object that implements Countable in
C:\inetpub\wwwroot\clients\dickinsonstate.oudeve.com\_resources\dmc\php\_core\class.dmc.php
on line
132
Warning
: SimpleXMLElement::xpath(): Invalid predicate in
C:\inetpub\wwwroot\clients\dickinsonstate.oudeve.com\_resources\dmc\php\_core\class.dmc.php
on line
132
Warning
: count(): Parameter must be an array or an object that implements Countable in
C:\inetpub\wwwroot\clients\dickinsonstate.oudeve.com\_resources\dmc\php\_core\class.dmc.php
on line
132
Warning
: SimpleXMLElement::xpath(): Invalid predicate in
C:\inetpub\wwwroot\clients\dickinsonstate.oudeve.com\_resources\dmc\php\_core\class.dmc.php
on line
132
Warning
: count(): Parameter must be an array or an object that implements Countable in
C:\inetpub\wwwroot\clients\dickinsonstate.oudeve.com\_resources\dmc\php\_core\class.dmc.php
on line
132
Warning
: SimpleXMLElement::xpath(): Invalid predicate in
C:\inetpub\wwwroot\clients\dickinsonstate.oudeve.com\_resources\dmc\php\_core\class.dmc.php
on line
132
Warning
: count(): Parameter must be an array or an object that implements Countable in
C:\inetpub\wwwroot\clients\dickinsonstate.oudeve.com\_resources\dmc\php\_core\class.dmc.php
on line
132
Warning
: SimpleXMLElement::xpath(): Invalid predicate in
C:\inetpub\wwwroot\clients\dickinsonstate.oudeve.com\_resources\dmc\php\_core\class.dmc.php
on line
132
Warning
: count(): Parameter must be an array or an object that implements Countable in
C:\inetpub\wwwroot\clients\dickinsonstate.oudeve.com\_resources\dmc\php\_core\class.dmc.php
on line
132
Warning
: SimpleXMLElement::xpath(): Invalid predicate in
C:\inetpub\wwwroot\clients\dickinsonstate.oudeve.com\_resources\dmc\php\_core\class.dmc.php
on line
132
Warning
: count(): Parameter must be an array or an object that implements Countable in
C:\inetpub\wwwroot\clients\dickinsonstate.oudeve.com\_resources\dmc\php\_core\class.dmc.php
on line
132
Warning
: SimpleXMLElement::xpath(): Invalid predicate in
C:\inetpub\wwwroot\clients\dickinsonstate.oudeve.com\_resources\dmc\php\_core\class.dmc.php
on line
132
Warning
: count(): Parameter must be an array or an object that implements Countable in
C:\inetpub\wwwroot\clients\dickinsonstate.oudeve.com\_resources\dmc\php\_core\class.dmc.php
on line
132
Warning
: SimpleXMLElement::xpath(): Invalid predicate in
C:\inetpub\wwwroot\clients\dickinsonstate.oudeve.com\_resources\dmc\php\_core\class.dmc.php
on line
132
Warning
: count(): Parameter must be an array or an object that implements Countable in
C:\inetpub\wwwroot\clients\dickinsonstate.oudeve.com\_resources\dmc\php\_core\class.dmc.php
on line
132
Warning
: SimpleXMLElement::xpath(): Invalid predicate in
C:\inetpub\wwwroot\clients\dickinsonstate.oudeve.com\_resources\dmc\php\_core\class.dmc.php
on line
132
Warning
: count(): Parameter must be an array or an object that implements Countable in
C:\inetpub\wwwroot\clients\dickinsonstate.oudeve.com\_resources\dmc\php\_core\class.dmc.php
on line
132
Warning
: SimpleXMLElement::xpath(): Invalid predicate in
C:\inetpub\wwwroot\clients\dickinsonstate.oudeve.com\_resources\dmc\php\_core\class.dmc.php
on line
132
Warning
: count(): Parameter must be an array or an object that implements Countable in
C:\inetpub\wwwroot\clients\dickinsonstate.oudeve.com\_resources\dmc\php\_core\class.dmc.php
on line
132
Warning
: SimpleXMLElement::xpath(): Invalid predicate in
C:\inetpub\wwwroot\clients\dickinsonstate.oudeve.com\_resources\dmc\php\_core\class.dmc.php
on line
132
Warning
: count(): Parameter must be an array or an object that implements Countable in
C:\inetpub\wwwroot\clients\dickinsonstate.oudeve.com\_resources\dmc\php\_core\class.dmc.php
on line
132
Warning
: SimpleXMLElement::xpath(): Invalid predicate in
C:\inetpub\wwwroot\clients\dickinsonstate.oudeve.com\_resources\dmc\php\_core\class.dmc.php
on line
132
Warning
: count(): Parameter must be an array or an object that implements Countable in
C:\inetpub\wwwroot\clients\dickinsonstate.oudeve.com\_resources\dmc\php\_core\class.dmc.php
on line
132
Warning
: SimpleXMLElement::xpath(): Invalid predicate in
C:\inetpub\wwwroot\clients\dickinsonstate.oudeve.com\_resources\dmc\php\_core\class.dmc.php
on line
132
Warning
: count(): Parameter must be an array or an object that implements Countable in
C:\inetpub\wwwroot\clients\dickinsonstate.oudeve.com\_resources\dmc\php\_core\class.dmc.php
on line
132
Warning
: SimpleXMLElement::xpath(): Invalid predicate in
C:\inetpub\wwwroot\clients\dickinsonstate.oudeve.com\_resources\dmc\php\_core\class.dmc.php
on line
132
Warning
: count(): Parameter must be an array or an object that implements Countable in
C:\inetpub\wwwroot\clients\dickinsonstate.oudeve.com\_resources\dmc\php\_core\class.dmc.php
on line
132
Warning
: SimpleXMLElement::xpath(): Invalid predicate in
C:\inetpub\wwwroot\clients\dickinsonstate.oudeve.com\_resources\dmc\php\_core\class.dmc.php
on line
132
Warning
: count(): Parameter must be an array or an object that implements Countable in
C:\inetpub\wwwroot\clients\dickinsonstate.oudeve.com\_resources\dmc\php\_core\class.dmc.php
on line
132
Warning
: SimpleXMLElement::xpath(): Invalid predicate in
C:\inetpub\wwwroot\clients\dickinsonstate.oudeve.com\_resources\dmc\php\_core\class.dmc.php
on line
132
Warning
: count(): Parameter must be an array or an object that implements Countable in
C:\inetpub\wwwroot\clients\dickinsonstate.oudeve.com\_resources\dmc\php\_core\class.dmc.php
on line
132
Warning
: SimpleXMLElement::xpath(): Invalid predicate in
C:\inetpub\wwwroot\clients\dickinsonstate.oudeve.com\_resources\dmc\php\_core\class.dmc.php
on line
132
Warning
: count(): Parameter must be an array or an object that implements Countable in
C:\inetpub\wwwroot\clients\dickinsonstate.oudeve.com\_resources\dmc\php\_core\class.dmc.php
on line
132
Warning
: SimpleXMLElement::xpath(): Invalid predicate in
C:\inetpub\wwwroot\clients\dickinsonstate.oudeve.com\_resources\dmc\php\_core\class.dmc.php
on line
132
Warning
: count(): Parameter must be an array or an object that implements Countable in
C:\inetpub\wwwroot\clients\dickinsonstate.oudeve.com\_resources\dmc\php\_core\class.dmc.php
on line
132
Warning
: SimpleXMLElement::xpath(): Invalid predicate in
C:\inetpub\wwwroot\clients\dickinsonstate.oudeve.com\_resources\dmc\php\_core\class.dmc.php
on line
132
Warning
: count(): Parameter must be an array or an object that implements Countable in
C:\inetpub\wwwroot\clients\dickinsonstate.oudeve.com\_resources\dmc\php\_core\class.dmc.php
on line
132
Warning
: SimpleXMLElement::xpath(): Invalid predicate in
C:\inetpub\wwwroot\clients\dickinsonstate.oudeve.com\_resources\dmc\php\_core\class.dmc.php
on line
132
Warning
: count(): Parameter must be an array or an object that implements Countable in
C:\inetpub\wwwroot\clients\dickinsonstate.oudeve.com\_resources\dmc\php\_core\class.dmc.php
on line
132
Warning
: SimpleXMLElement::xpath(): Invalid predicate in
C:\inetpub\wwwroot\clients\dickinsonstate.oudeve.com\_resources\dmc\php\_core\class.dmc.php
on line
132
Warning
: count(): Parameter must be an array or an object that implements Countable in
C:\inetpub\wwwroot\clients\dickinsonstate.oudeve.com\_resources\dmc\php\_core\class.dmc.php
on line
132
Warning
: SimpleXMLElement::xpath(): Invalid predicate in
C:\inetpub\wwwroot\clients\dickinsonstate.oudeve.com\_resources\dmc\php\_core\class.dmc.php
on line
132
Warning
: count(): Parameter must be an array or an object that implements Countable in
C:\inetpub\wwwroot\clients\dickinsonstate.oudeve.com\_resources\dmc\php\_core\class.dmc.php
on line
132
Warning
: SimpleXMLElement::xpath(): Invalid predicate in
C:\inetpub\wwwroot\clients\dickinsonstate.oudeve.com\_resources\dmc\php\_core\class.dmc.php
on line
132
Warning
: count(): Parameter must be an array or an object that implements Countable in
C:\inetpub\wwwroot\clients\dickinsonstate.oudeve.com\_resources\dmc\php\_core\class.dmc.php
on line
132
Warning
: SimpleXMLElement::xpath(): Invalid predicate in
C:\inetpub\wwwroot\clients\dickinsonstate.oudeve.com\_resources\dmc\php\_core\class.dmc.php
on line
132
Warning
: count(): Parameter must be an array or an object that implements Countable in
C:\inetpub\wwwroot\clients\dickinsonstate.oudeve.com\_resources\dmc\php\_core\class.dmc.php
on line
132
Warning
: SimpleXMLElement::xpath(): Invalid predicate in
C:\inetpub\wwwroot\clients\dickinsonstate.oudeve.com\_resources\dmc\php\_core\class.dmc.php
on line
132
Warning
: count(): Parameter must be an array or an object that implements Countable in
C:\inetpub\wwwroot\clients\dickinsonstate.oudeve.com\_resources\dmc\php\_core\class.dmc.php
on line
132
Warning
: SimpleXMLElement::xpath(): Invalid predicate in
C:\inetpub\wwwroot\clients\dickinsonstate.oudeve.com\_resources\dmc\php\_core\class.dmc.php
on line
132
Warning
: count(): Parameter must be an array or an object that implements Countable in
C:\inetpub\wwwroot\clients\dickinsonstate.oudeve.com\_resources\dmc\php\_core\class.dmc.php
on line
132
Warning
: SimpleXMLElement::xpath(): Invalid predicate in
C:\inetpub\wwwroot\clients\dickinsonstate.oudeve.com\_resources\dmc\php\_core\class.dmc.php
on line
132
Warning
: count(): Parameter must be an array or an object that implements Countable in
C:\inetpub\wwwroot\clients\dickinsonstate.oudeve.com\_resources\dmc\php\_core\class.dmc.php
on line
132
Warning
: SimpleXMLElement::xpath(): Invalid predicate in
C:\inetpub\wwwroot\clients\dickinsonstate.oudeve.com\_resources\dmc\php\_core\class.dmc.php
on line
132
Warning
: count(): Parameter must be an array or an object that implements Countable in
C:\inetpub\wwwroot\clients\dickinsonstate.oudeve.com\_resources\dmc\php\_core\class.dmc.php
on line
132
Warning
: SimpleXMLElement::xpath(): Invalid predicate in
C:\inetpub\wwwroot\clients\dickinsonstate.oudeve.com\_resources\dmc\php\_core\class.dmc.php
on line
132
Warning
: count(): Parameter must be an array or an object that implements Countable in
C:\inetpub\wwwroot\clients\dickinsonstate.oudeve.com\_resources\dmc\php\_core\class.dmc.php
on line
132
Warning
: SimpleXMLElement::xpath(): Invalid predicate in
C:\inetpub\wwwroot\clients\dickinsonstate.oudeve.com\_resources\dmc\php\_core\class.dmc.php
on line
132
Warning
: count(): Parameter must be an array or an object that implements Countable in
C:\inetpub\wwwroot\clients\dickinsonstate.oudeve.com\_resources\dmc\php\_core\class.dmc.php
on line
132
Warning
: SimpleXMLElement::xpath(): Invalid predicate in
C:\inetpub\wwwroot\clients\dickinsonstate.oudeve.com\_resources\dmc\php\_core\class.dmc.php
on line
132
Warning
: count(): Parameter must be an array or an object that implements Countable in
C:\inetpub\wwwroot\clients\dickinsonstate.oudeve.com\_resources\dmc\php\_core\class.dmc.php
on line
132
Warning
: SimpleXMLElement::xpath(): Invalid predicate in
C:\inetpub\wwwroot\clients\dickinsonstate.oudeve.com\_resources\dmc\php\_core\class.dmc.php
on line
132
Warning
: count(): Parameter must be an array or an object that implements Countable in
C:\inetpub\wwwroot\clients\dickinsonstate.oudeve.com\_resources\dmc\php\_core\class.dmc.php
on line
132
Warning
: SimpleXMLElement::xpath(): Invalid predicate in
C:\inetpub\wwwroot\clients\dickinsonstate.oudeve.com\_resources\dmc\php\_core\class.dmc.php
on line
132
Warning
: count(): Parameter must be an array or an object that implements Countable in
C:\inetpub\wwwroot\clients\dickinsonstate.oudeve.com\_resources\dmc\php\_core\class.dmc.php
on line
132
Warning
: SimpleXMLElement::xpath(): Invalid predicate in
C:\inetpub\wwwroot\clients\dickinsonstate.oudeve.com\_resources\dmc\php\_core\class.dmc.php
on line
132
Warning
: count(): Parameter must be an array or an object that implements Countable in
C:\inetpub\wwwroot\clients\dickinsonstate.oudeve.com\_resources\dmc\php\_core\class.dmc.php
on line
132
Warning
: SimpleXMLElement::xpath(): Invalid predicate in
C:\inetpub\wwwroot\clients\dickinsonstate.oudeve.com\_resources\dmc\php\_core\class.dmc.php
on line
132
Warning
: count(): Parameter must be an array or an object that implements Countable in
C:\inetpub\wwwroot\clients\dickinsonstate.oudeve.com\_resources\dmc\php\_core\class.dmc.php
on line
132
Warning
: SimpleXMLElement::xpath(): Invalid predicate in
C:\inetpub\wwwroot\clients\dickinsonstate.oudeve.com\_resources\dmc\php\_core\class.dmc.php
on line
132
Warning
: count(): Parameter must be an array or an object that implements Countable in
C:\inetpub\wwwroot\clients\dickinsonstate.oudeve.com\_resources\dmc\php\_core\class.dmc.php
on line
132
Warning
: SimpleXMLElement::xpath(): Invalid predicate in
C:\inetpub\wwwroot\clients\dickinsonstate.oudeve.com\_resources\dmc\php\_core\class.dmc.php
on line
132
Warning
: count(): Parameter must be an array or an object that implements Countable in
C:\inetpub\wwwroot\clients\dickinsonstate.oudeve.com\_resources\dmc\php\_core\class.dmc.php
on line
132
Warning
: SimpleXMLElement::xpath(): Invalid predicate in
C:\inetpub\wwwroot\clients\dickinsonstate.oudeve.com\_resources\dmc\php\_core\class.dmc.php
on line
132
Warning
: count(): Parameter must be an array or an object that implements Countable in
C:\inetpub\wwwroot\clients\dickinsonstate.oudeve.com\_resources\dmc\php\_core\class.dmc.php
on line
132
Warning
: SimpleXMLElement::xpath(): Invalid predicate in
C:\inetpub\wwwroot\clients\dickinsonstate.oudeve.com\_resources\dmc\php\_core\class.dmc.php
on line
132
Warning
: count(): Parameter must be an array or an object that implements Countable in
C:\inetpub\wwwroot\clients\dickinsonstate.oudeve.com\_resources\dmc\php\_core\class.dmc.php
on line
132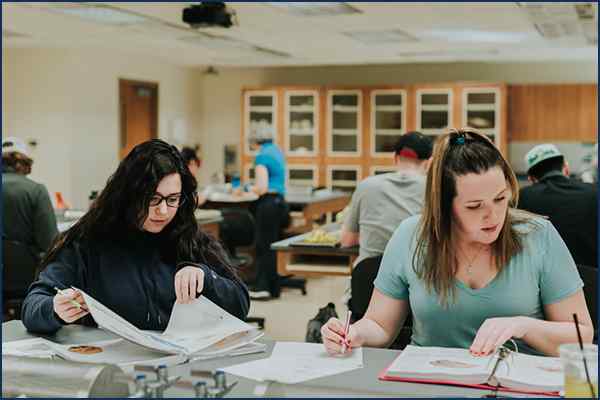 September 20, 2022
Our fall 2022 headcount is not the only increase in this semester's census. Take a look at other highlights we're reporting.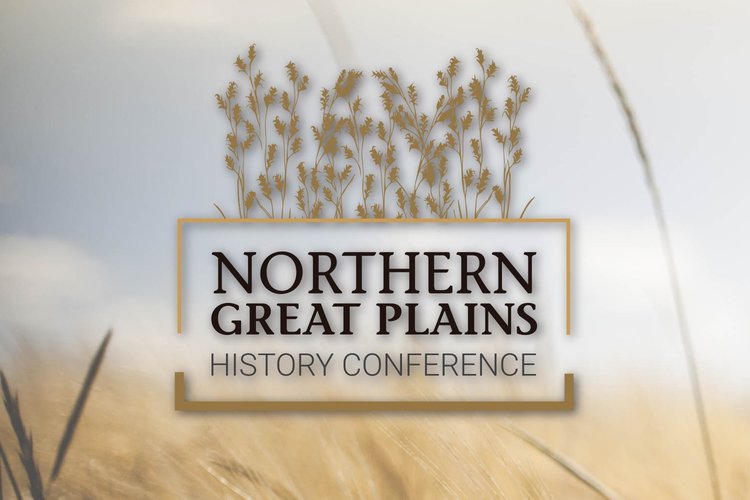 September 19, 2022
Hear from all our participants about their presentations in this year's Northern Great Plains History Conference.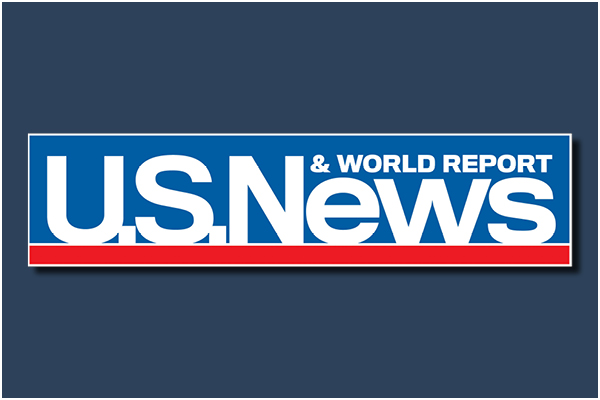 September 14, 2022
Read this short article to learn about our 2022-2023 U.S. News & World Report ranking.
Do you have a story or experience you'd like to share? Please email dsu.communications@dickinsonstate.edu