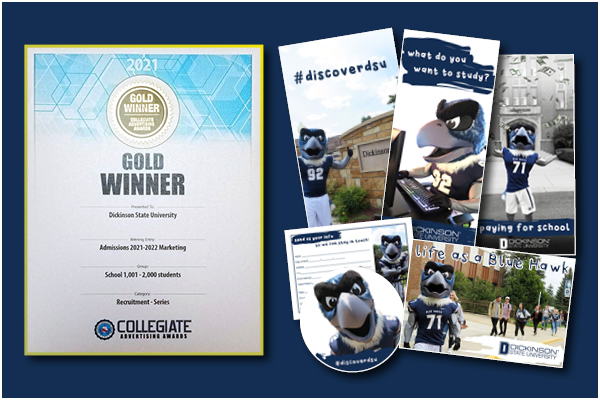 June 13, 2022
The Collegiate Advertising Awards (CAA) is an elite, national program recognizing higher education organizations for excellence in communications, marketing, advertising, and promotions of their schools.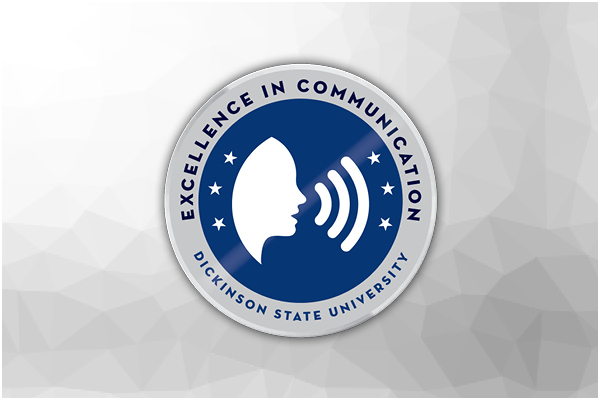 June 3, 2022
Forty-seven students demonstrated exceptional skills in communication courses at Dickinson State University (DSU). These students were awarded the Recognition of Excellence in Communication by the Office of Academic Affairs following the spring 2022...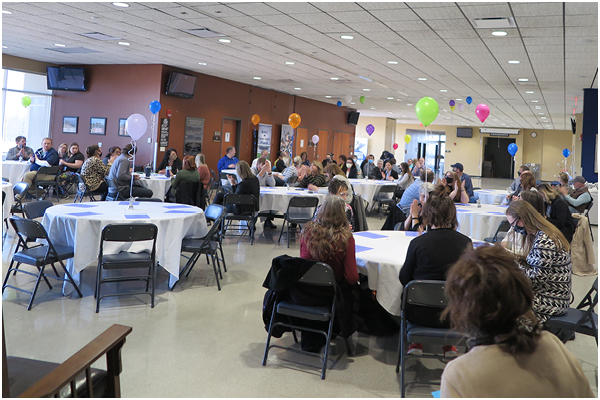 April 22, 2022
Dickinson State University held the 2021 Faculty and Staff Recognition & Awards Ceremony in-person Wednesday, April 21, 2021, at the Biesiot Activities Center. The following individuals were recognized for excellence in their respective areas.