A 3/5 scale replica of the Vietnam Memorial in Washington DC was on display at the Veteran's Pavilion in Dickinson Aug. 18-22, 2022. Standing 6 feet tall at the center and covering nearly 300 feet from end to end, it is a spectacular and moving site. According to The Traveling Wall website, http://www.travelingwall.us/, the Traveling Memorial stands as a reminder of the great sacrifices made during the Vietnam War. It was made for the purpose of helping heal and rekindle friendships and to allow people the opportunity to visit loved ones in their hometown who otherwise may not be able to make the trip to Washington DC.
Veteran Tom Coons had the idea to bring the moving wall to Dickinson. Sponsored by the District 8 American Legion Riders, there are just under 58,000 names on the memorial.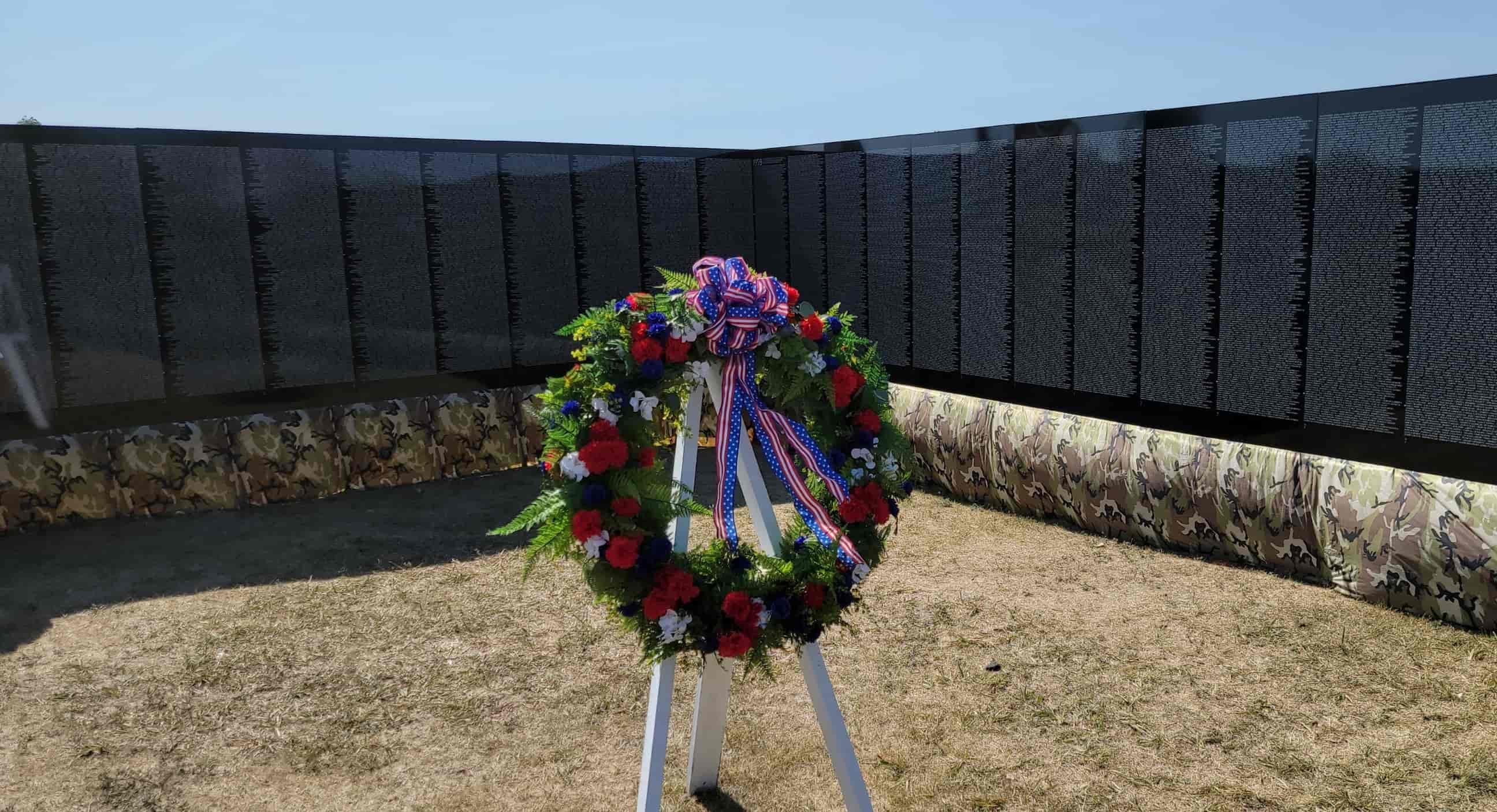 Debora Dragseth's Theodore Roosevelt Honors Leadership (TRHLP) class attended the opening ceremony on the evening of Aug. 18. "I felt that this might be a once-in-a-lifetime experience for these young scholars, and even though classes had not yet begun, I sent out an email with my wish for them to attend."
TRHLP student Braxtyn Braun noted, "I felt ignorant in my lack of knowledge of the number of individuals that had made the ultimate sacrifice. The first thing to catch my attention when I walked into the park was the sheer size of the wall and the small font that was used for the names of the fallen soldiers. The emotion in many of the speakers' voices as they talked about their time in the war over 50 years ago showed how those experiences still affect them."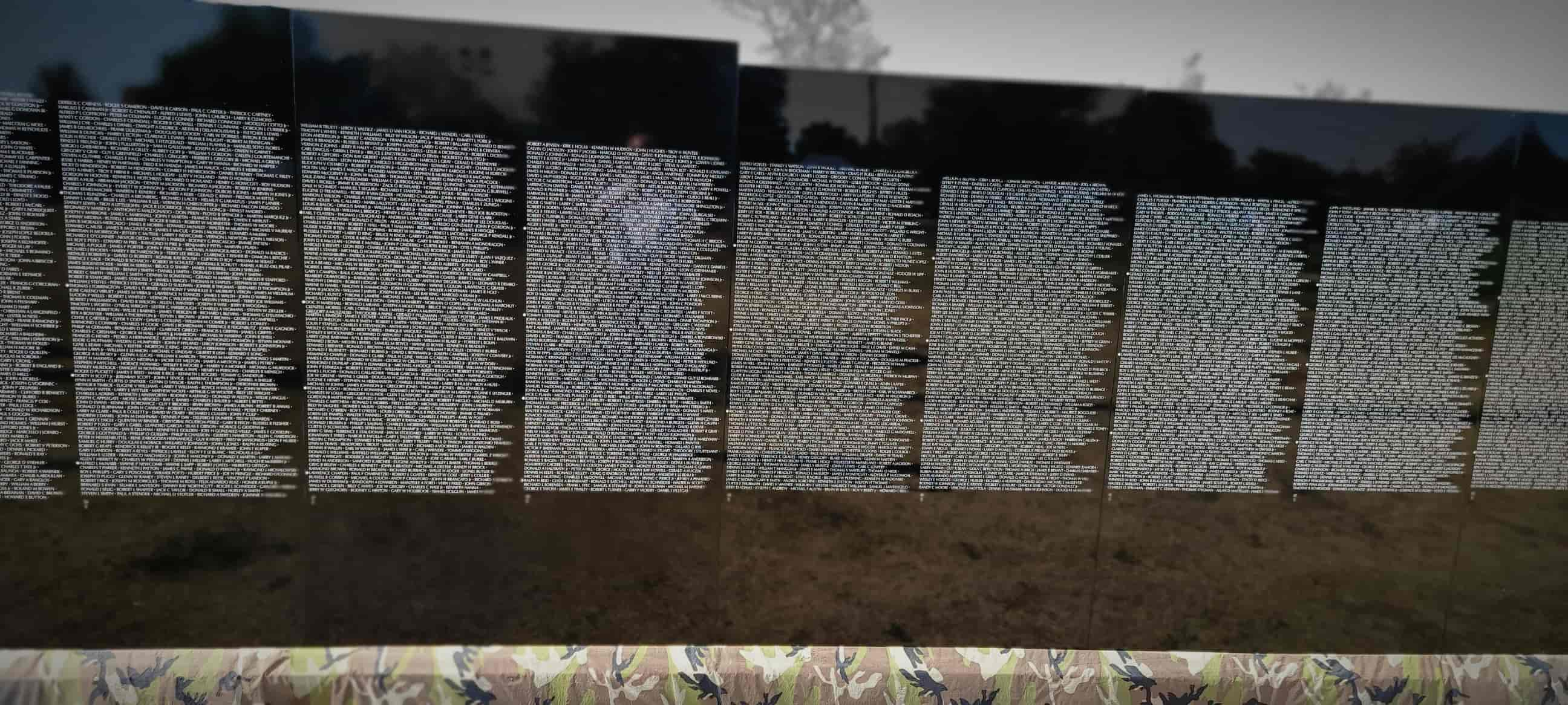 The opening ceremony and the viewing of the Vietnam Traveling Memorial Wall was an opportunity for all the Honors students, born in the early 2000s, to gain a better understanding of those who fought for their freedom.
After attending the opening ceremonies and hearing the veterans' stories, TRHLP student Asia Willer noted that she was glad to attend the event. "It is important for us as citizens of America to not just pay respects to our veterans on Memorial Day, but every day. By hosting more events like this and creating more exhibits like The Moving Wall, we can come closer to honoring all of our veterans the way they deserve to be honored."
Amaya Willer summed up her experience saying, "I was extremely touched when those who served in Vietnam were asked to rise. Seeing how many people in this community were a part of Vietnam was eye opening and special. It was meaningful to experience this event with my classmates and only strengthened my feelings and gratitude to those who sacrificed their own lives so that we could all live in freedom."
*Photos courtesy of Tim Kessel, assistant professor of business and finance at DSU.